Bare-faced Pamela Anderson wants to 'challenge beauty'
Pamela Anderson has explained she wanted to "challenge beauty" by going make-up free in public.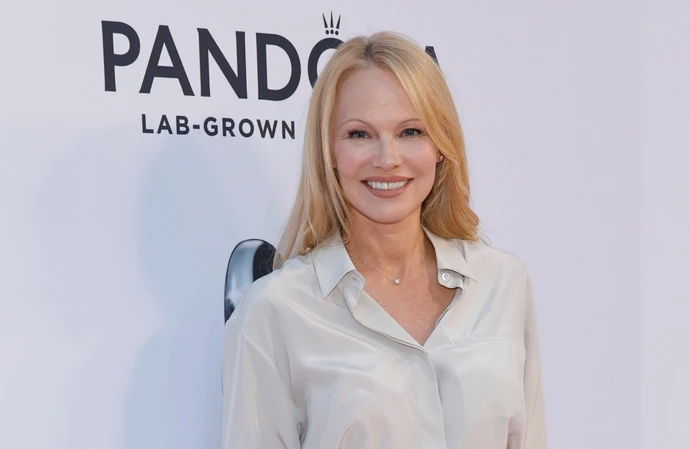 Pamela Anderson wanted to "challenge beauty" by going make-up free in public.
The former 'Baywatch' actress has been going barefaced in recent months, including at Paris Fashion Week, and she explained she did so not just because she's at ease with who she is, but also because she wanted people to question ideals when it comes to appearances.
Speaking to Today.com, she said: "I am much more comfortable in my own skin, but I also am in an industry that really focuses on beauty. And I thought, 'I'm going to challenge beauty'.
"I think challenging ourselves is what keeps us young and beautiful. And I think, really genuinely, beauty does come from within and you don't have to play the game."
The 56-year-old star admitted shedding expectations has been liberating and she loves her simple life in Canada, which is documented on her reality show 'Garden of Eden'.
She said: "I feel like courage is contagious and I hope to inspire people to live joyfully without bitterness.
"I'm just being like a dorky little kid out there running around in my garden. I do feel like I'm six years old again, just able to go to these beautiful places, wear these beautiful clothes and do these fun projects.
"I feel like I've reclaimed my childlike wonder instead of just putting that all aside and trying to get through things, survive things. It's a much more of a fun place to be."
Pamela previously revealed her decision to embrace a fresh faced style came after her breakup artist Alexis Vogel died from breast cancer in 2019.
She told Elle: "She was the best. And since then, I just felt, without Alexis, it's just better for me not to wear makeup."
She described the minimalist look at "freeing, and fun, and a little rebellious too", and it goes well with her longstanding outlook on life.
She explained: "I did notice that there were all these people doing big makeup looks, and it's just like me to go against the grain and do the opposite of what everyone's doing.
"I think we all start looking a little funny when we get older.
"And I'm kind of laughing at myself when I look at the mirror. I go, 'Wow, this is really... what's happening to me?' It's a journey."