Courteney Cox: Daughter is mad at me for not saving my 90s wardrobe
Courteney Cox' 19-year-old daughter Coco isn't happy the former 'Friends' star got rid of her 90s wardrobe because she'd love to wear her old clothes now.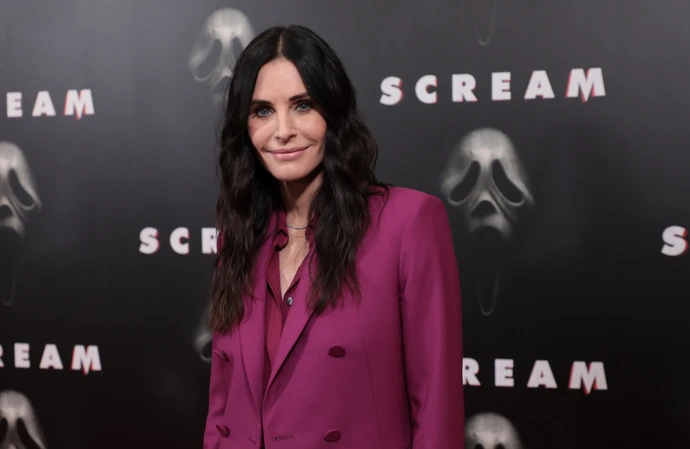 Courteney Cox's daughter is "mad" at her for throwing away her 90s wardrobe.
The former 'Friends' star thinks it is "so funny" that 19-year-old Coco - who she has with ex-husband David Arquette - wants to wear the clothes she donned 30 years ago because there's no way she'd want to revisit her looks from that era.
Speaking to Refinery29, she said: "Coco, my daughter, is so mad at me for not saving all my clothes from the '90s. But when I look [back], I don't go, 'Oh, I wish I could wear those clothes again.' Of course I didn't save them. But it's funny because all Coco wants is everything I wore back then."
Although thin eyebrows are synonymous with 90s fashion, Courteney admitted she doesn't want her daughter to follow the trend because her natural arches are so "beautiful".
She added: "I won't let her pluck her eyebrows. I mean I can't tell Coco what to do, she's 19. But she has incredibly beautiful arched, thick eyebrows.
"There was a time when she started to pluck and I got really anxious about it because I know if you pluck too much, they don't grow back. Luckily she didn't continue that and her eyebrows are still incredible."
The 59-year-old actress - who admitted her eyebrows began to fallout after being overmedicated due to a thyroid issue – relies on microblading to shape her own arches.
She said: "If you look back at old pictures of me, I had such thin eyebrows. I actually put Latisse on them. Everyone has a brow elixir and I tried those.
"But I think the thing that worked best for me was Latisse. Now, I microblade my eyebrows. Anything to save time."