Kim Kardashian's secret Met Gala plan foiled after being attacked by Karl Lagerfeld's cat
Kim Kardashian was viciously attacked by Karl Lagerfeld's cat and foiled her plans to take them with her to the Met Gala.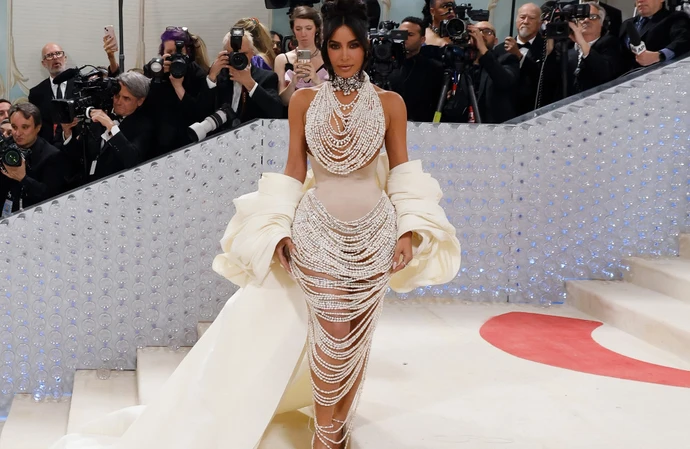 Kim Kardashian's plan to take Karl Lagerfeld's cat as her Met Gala date was dashed when the moggy attacked her.
The 43-year-old star hoped to take the late designer's feline friend - who was left $1.5 million in her owner's will when he passed away in 2019 - to the annual fashion extravaganza, which was themed around the Chanel icon, but quickly realised it wasn't a good idea when their first meeting didn't go too well.
Speaking on the latest episode of 'The Kardashians', Kim said: "So we just left London, and our next leg on our soccer tour is to Paris, to see Paris Saint Germain play, and while I'm here, I have a little meeting with Choupette, Karl Lagerfeld's cat, because Choupette is supposed to be my date for the Met.
"I want to spend some time with her, get to know her, and just see if we vibe."
Once she met with the cat, who is reportedly worth an estimated $13 million, the 42-year-old tried to stroke and pick up the cat, but Choupette was not happy, and repeatedly hissed and took swipes at the TV star.
She admitted: "She is feisty. Choupette is really key to my whole vibe for the Met this year, so if we don't vibe, I don't know what I'm gonna do. I just hope she warms up to me … cause this wouldn't be cute."
After the fierce feline continued to hiss at her, Kim finally conceded the pair wouldn't make it to the Met Gala together.
She said: "So I'm getting a little bit nervous and I think I just fully wanna pivot. There's so many factors I think could be negative, especially with the cameras and the people.
"Even if she's scared from the cameras and not me. I don't know if it's fair to Choupette, so I think I realised really quickly that, Choupette, we're not a match, so I'm not bringing her to the Met."