Miranda Kerr 'getting into' weight training
Miranda Kerr has added weight training to her regular workout regime, joining her usual pilates and yoga sessions.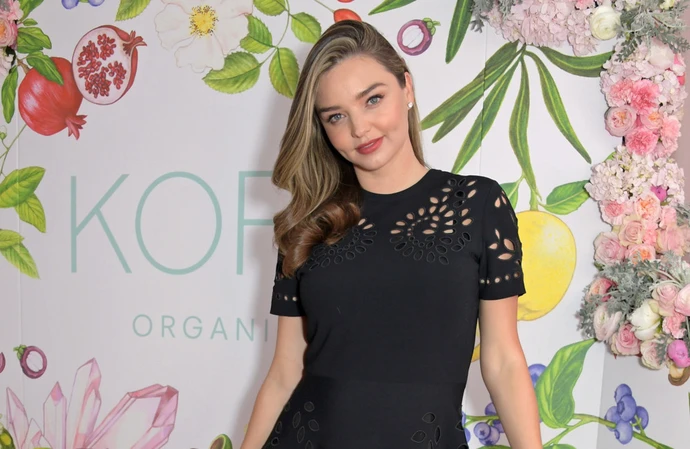 Miranda Kerr has been "getting into" weight training.
The 40-year-old model - who has Flynn, 12, with ex-husband Orlando Bloom, and Hart, five, and Myles, three, with spouse Evan Spiegel - has always favoured yoga and pilates when it comes to exercise, but now she's getting older, she knows it is important to incorporate more strength training into her routine.
She told Harper's Bazaar magazine: "Lately, I've been getting into weight training, which I really like. They say as you get older that weight training is important.
"I've been such a yogi and a Pilates girl my whole life that it's nice to balance it a little more with weights, and a little bit of running as well."
The Kora Organics founder loves to follow her workout with an "invigorating" cold shower.
She said: "After exercising I really like having a cold shower. Even if it's just turning the water to cold at the end, it really invigorates you."
Miranda starts her day with a celery juice and likes to find the time for facial massage and dry body brushing, all of which she believes is good for her on both the inside and the outside.
She said: "I also drink celery juice every morning, almost a litre. It hydrates you with electrolytes, is good for your kidney function and for digestion – it helps you have a movement in the morning. I have to get through my celery juice before I get to my coffee.
"I also love dry body brushing, and gua sha massage; anything that brings about increased circulation and blood flow and lymphatic drainage.
"I've been doing facial massages and body brushing since I was 18."