Ice Spice and PinkPantheress front SKIMS campaign
Ice Spice and PinkPantheress front SKIMS campaign alongside Raye and Nessa Barrett after being handpicked by the shapewear brand's founder Kim Kardashian, who labelled the foursome "incredible music artists".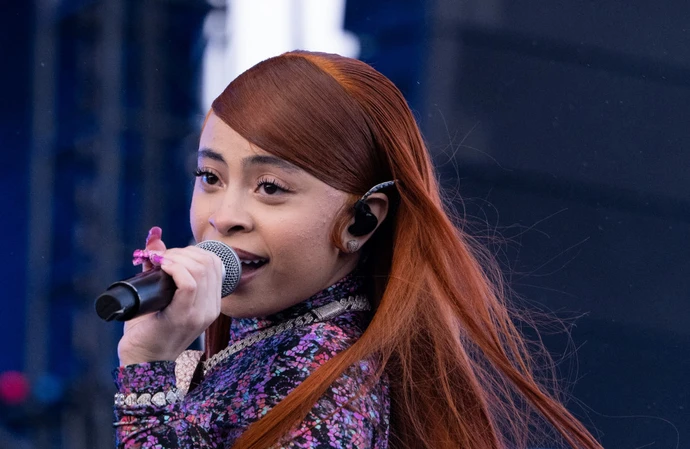 Ice Spice and PinkPantheress have been revealed as SKIMs models.
The 'Princess Diana' rapper, 26, and the 'Boy's a liar' hitmaker, 22, have been named as fronting the cult clothing brand - which is helmed by Kim Kardashian, 42. - alongside other huge names like Raye, 25, and Nessa Barrett, 20, as a part of "the next generation".
Kim wrote on a video posted to Instagram Reels: The next generation of our viral shapewear launches on Thursday April 27, worn by a new generation of musical stars: @icespice @pinkpantheress @raye and @nessabarrett."
The video featured a voiceover with all the involved musicians that said: "Shapewear, to me is confidence. This is kind of making me want to wear clothes that I haven't tried before.
At the end of the clip, they all introduce themselves with Ice Spice - whose real name is Isis Naja Gaston - ending the clip by saying, "Everybody is wearing SKIMS."
The 'Acting A Smoochie' hitmaker has been showcasing her blossoming friendship with the ex 'Keeping Up With the Kardashians' star and her four children, daughter North, nine, son Saint, seven, daughter Chicago,five, and son Psalm,three, - who Kim has with her ex Kanye West - on social media.
Kim explained her rationale as to why she opted to include "these incredible musical artists" in the marketing for her shapewear.
She told Variety magazine: "I'm excited to launch this next generation of SKIMS shapewear with a campaign that celebrates these incredible music artists. Ice Spice, Nessa Barrett, PinkPantheress, and Raye are super talented women and truly reflect our Skims community."