Zendaya believes fashion is so 'transformative' it's as powerful as 'storytelling': 'I love using clothes to create characters!'
Zendaya says her to use clothes to create characters makes fashion as powerful as storytelling.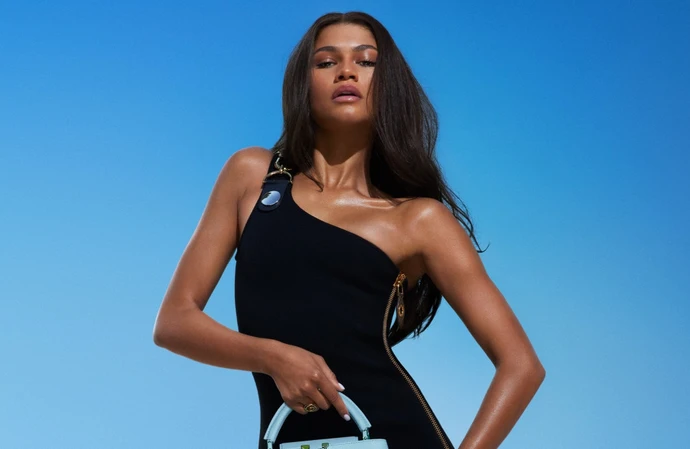 Zendaya thinks fashion is so "transformative" it is as powerful as "storytelling".
The 'Dune' actress, 26, who has just been announced as a Louis Vuitton ambassador, added in an interview about taking the new role she loves using clothes to create characters when she's on red carpets.
She told Vogue about her approach to dressing for premieres, parties and awards ceremonies: "I just enjoy clothes and playing with them and creating new characters.
"That's what I find fun about fashion – its transformative quality, its ability to be like storytelling."
Zendaya is fronting Louis Vuitton's new campaign shot by the iconic Mert and Marcus for the brand's Capucines handbags, the look of which reminded the 'Euphoria' actress of the fashion imagery she loved as a child.
She said: "I remember growing up around LV campaigns. There was this one that I loved from the early 2000s of Naomi Campbell, and she's like sprawled out over a trunk. I can still see it. I can see the image in my head and I remember seeing it in magazines as a kid."
Zendaya also reminisced about her friends loving the LV logo: "Everyone had the LV-print on their Myspace page.
"At least I had that! Let me not try to put that on nobody else. That was definitely me."
Made with full-grain Taurillon leather, LV's versatile Capucines bag can be worn as a top-handle, crossbody, or shoulder bag and Zendaya said she loves its different purposes.
She said: "I prefer to have my hands free. So either I have a small bag – like a crossbody, that I can take with me everywhere.
"As long as it can fit my phone, lip gloss, and a little camera. I am one of those people that like to fill their bag.
"I gotta put my computer in it, I gotta put this, I gotta put that. So I'm either going all or nothing. I've gotta have options. I need options.
"(The Capucines is) really beautifully made and durable. If I buy something I want it to really last me.
"I'm not always the most responsible bag owner, so I might be throwing it around, it might get some real wear in it, you know, because I want to really use it, and it feels so sturdy."