Emma Meyers uses Pinterest to find glam ideas' for the red carpet
Emma Meyers uses Pinterest to find "glam ideas" for the red carpet.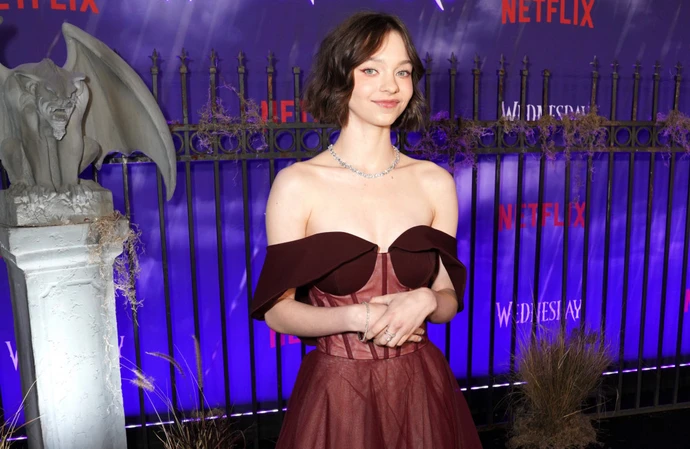 Emma Meyers uses Pinterest to find "glam ideas" for the red carpet.
The 'Wednesday' star used the Meta-owned social media platform to curate things that give off "the aura" she wants to emit while posing for the camera to share with her stylist Amanda Lim.
The 20-year-old actress told TeenVogue.com: "I made a Pinterest board of glam ideas I liked. Looks with the aura I kinda wanted to give off. Then I sent it to Amanda, and she did the brunt of the work."
Emma - who plays Enid Sinclar, the best friend of Jenna Ortega's title character Wednesday Addams at their school Nevermore Academy - admits she's nothing like her "extrovert" character
She said:"I'm really not like Enid at all. She's an extrovert. I'm an introvert. She's high energy, and I'm low energy. I think the only thing that we have in common is that we are both optimists. But that's the fun part of playing her. I get to be a totally different person."
The Netflix star loved working with the cast, calling working with Jenna, Christina Ricci - who played Wednesday in the 90s movie trilogy about the family - Catherine Zeta-Jones, Gwendoline Christie and Luis Guzman the "highlight" of starring in the new series.
Emma said: "I've never had a cast like this before. I love everyone in this cast very deeply. [It's] definitely the highlight of this project."
Emma also shared she didn't know the comic book origin of the fictional family.
She said: "I didn't know that The Addams Family was originally a comic until I auditioned for Enid. I had seen the original TV show clips, but my knowledge of The Addams Family came from the '90s movies."