Kelsea Ballerini originally recorded THIS song with Jonas Brothers
Kelsea Ballerini has revealed she originally recorded 'Strong Enough' with the Jonas Brothers but they opted to release a version with Bailey Zimmerman instead.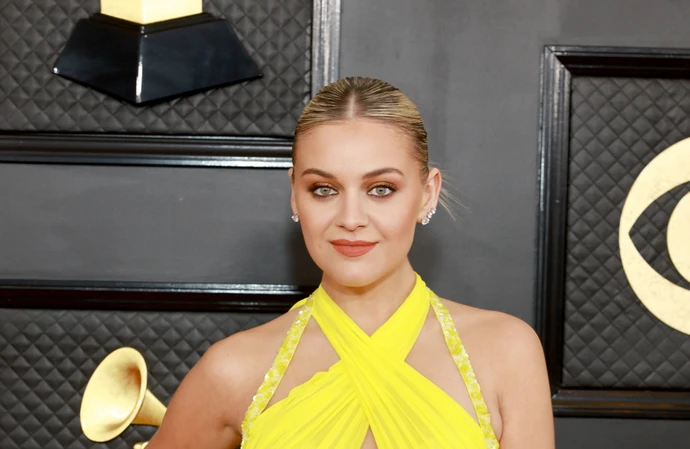 Kelsea Ballerini was replaced after recording a song with the Jonas Brothers.
The 30-year-old country superstar confirmed she was originally featured on the group's latest track 'Strong Enough' but it was decided to release a version with Bailey Zimmerman instead.
During an Instagram Ask Me Anything session while on a plane, one fan asked: "jonas brothers collab when.(sic)"
Kelsea replied: "to be honest, i was on strong enough but did indeed get replaced hahahaha. (sic)"
But the 'Miss Me More' singer had no hard feelings as she thinks her replacement did a "sick" job.
She added: "but bailey is sick.(sic)"
The 'Half of my Hometown' hitmaker also added a tearful emoji and a melting face emoji, which is typically used to indicate embarrassment or shame.
Elsewhere during the session, Kelsea teased she may be getting back on the road soon.
One fan wrote: "I had a dream u announced an arena tour last night ... thoughts?(sic)"
Along with a video in which she smiled and winked, the singer replied: "gotta make the next record first. I'm on it.(sic)"
Jonas Brothers previously revealed they were "so excited" to team up with 23-year-old Bailey on 'Strong Enough'.
They said in a statement: "We're so excited to team up with Bailey for 'Strong Enough'!
"He's such a talented artist who's had an amazing year, so it's been a blast collaborating with him."
And Bailey admitted being asked to be part of the collaboration had blown his mind.
He said: "I've been a fan of the Jonas Brothers for as long as I can remember. I literally grew up with them! It's been incredible to get to know Joe, Nick, and Kevin, and we've already shared some memories I'll never forget.
"The fact that they would ask me to be on a song still blows my mind. I hope y'all like it as much as I do!"