Eliza Rose and Calvin Harris drop new house tune Body Moving
Eliza Rose and Calvin Harris have released 'Body Moving' after meeting in Ibiza last summer.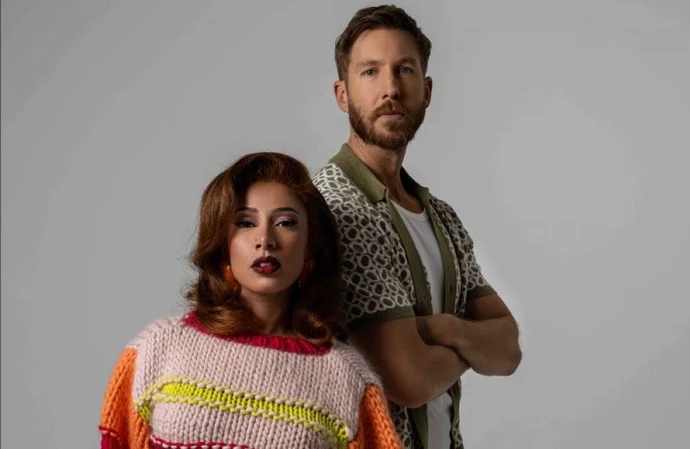 Eliza Rose and Calvin Harris have released the collaboration 'Body Moving'.
The chart-topping 'B.O.T.A. (Baddest of Them All)' hitmaker slid into the superstar DJ and producer's DMs last year to ask if he'll get into the studio together - and he jumped at the chance.
The shimmering house tune came together after the DJ and vocalist performed at one of his Ushuaïa shows in Ibiza in the summer.
Calvin said: "So excited to get this one out! Eliza is amazing!"
Eliza said: "My goal was to create a track that captures the essence of summer while also igniting the dance floors. The vibe with Calvin has been fabulous. He couldn't be more down-to-earth. It's been an honour to work with one of the best producers in the world! It's something I never thought would be possible. We have created something that I believe has really combined our two identities into something unique and also reflective of our own personal work."
The team-up with Calvin follows Eliza's Mura Masa-produced UKG bubbler 'Better Love' and 'Pleasure Peak' with Martinez Brothers.
Eliza, 31, piped Sir Elton John and Britney Spears to number one in the UK chart when 'B.O.T.A.' beat 'Hold Me Closer' last year, making her the first female DJ to top the Official Singles Chart in over 20 years.
She gushed at the time: "I just want to say thank you to everyone who listened, streamed and downloaded. This is The People's Rhythm and I feel like everyone came together to get this to Number 1. I never expected it in a million years. Thank you. It's fabulous!"