Dua Lipa gets real about 'singledom' and new relationships on her personal third album
Dua Lipa goes through the "feelings and emotions" of single life.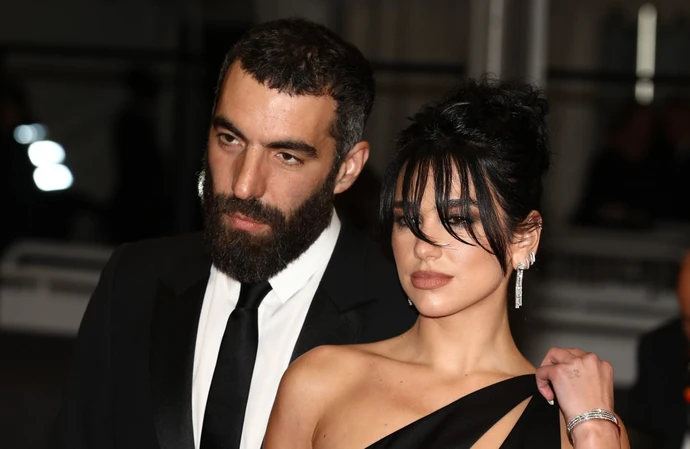 Dua Lipa's hugely personal third album is about "figuring out singledom" and entering a new relationship.
The 28-year-old pop star - who is dating 42-year-old French director Romain Gavras - just launched her new era with the psychedelic-tinged lead single, 'Houdini', and she has teased what fans can expect from her follow-up 2020's 'Future Nostalgia', lyrically.
She told US radio: "It's more the ­different feelings and ­emotions you have throughout the period of being single.
"It's also understanding. You understand what you want and what you need and what you deserve.
"It goes from the phase of ­figuring out ­singledom into potentially a new relationship.
"Then it's early days and ­getting to see the truth behind someone – whether they are real or not. Or who they are."
Sonically, the 'Don't Start Now' hitmaker says the rest of the album is "quite different" from 'Houdini'.
She told iHeartRadio: "All other songs on the album are quite different, but they do have a very psychedelic throughline overall. 'Houdini' has so much electronic variety, but at same time it has a lot of interesting instrumentation and feels very organic as well…that's something I really wanted to convey on the album."
Psychedelic act Tame Impala's Kevin Parker and a bunch of other co-writers have collaborated on the sounds throughout her upcoming record.
Kevin and rave and electronic music-maker Danny L. Harle served as producers.
In a statement, Dua said of 'Houdini': "This track represents the most light and freeing parts of my singledom.
"'Houdini' is very tongue in cheek, exploring the idea of whether someone is really worth my while or if I'll ghost them in the end. You never know where something may take you, that's the beauty of being open to whatever life throws your way. I'm looking forward to sharing that feeling of defiant bliss with my fans."
On the process of the new record, she added: "A lot of this album was written in those joyous moments of absolute chaos and how I moved through the world with lightness and optimism of whatever the outcome may be."