Barry Manilow adds extra 5 dates to farewell London Palladium residency
Barry Manilow will now play 14 nights at The London Palladium.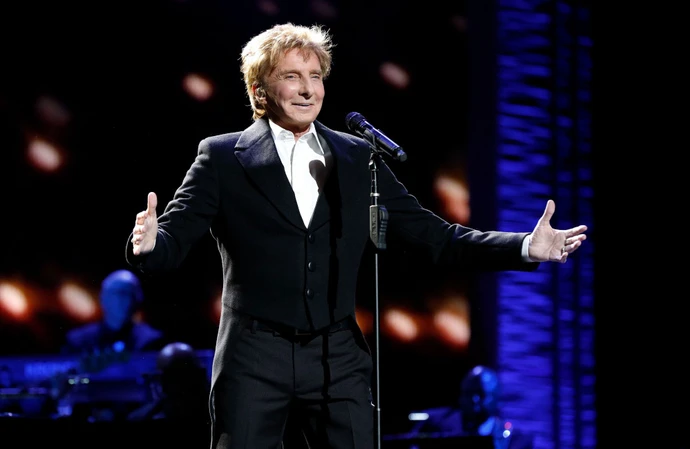 Barry Manilow has extended his farewell London Palladium residency, due to "overwhelming demand".
The music legend will now play five further shows on June 4, 5,7, 8, and 9, bringing the run to 14 nights.
The 'Mandy' hitmaker, 80, originally announced nine nights at the legendary music venue between May 23 and June 2, for what will mark his last ever UK shows.
He said: "In 1978, The London Palladium is where I began my love affair with the British public. These shows will be my last full concerts in Britain and I wanted to end where I began – at the London Palladium."
Music legend Manilow - who has sold more than 85 million albums worldwide - will kick off the goodbye run with a one-off show at the new Manchester Co-op Live arena on May 19.
The Grammy winner - who holds the title for the longest stint in Las Vegas with his 'Barry Manilow – The Hits Come Home! ' concert series, overtaking the late Elvis Presley's 1978 record - will play a hit-packed show, including 'Could it Be Magic', 'Copa Cabana' and 'Can't Smile Without You'.
Despite these being his final shows in the UK, Manilow still loves to perform his most famous tracks at his shows and could never grow tired of them as the audience makes him feel like he's "never heard" the songs before.
He told USA Today in 2019: "I've stopped performing album cuts and medleys of big bands and stuff. I know what the audience wants. They want the hits. And I am happy to give that to them. I'm one of those lucky guys who has a catalogue of hits that can fill up 90 minutes. I don't know how that happened, but I'm very grateful. And I want to give them every song they know. So it's a very happy audience out there ...
"I could see the difference. When I would do something, they didn't know, they would be very polite. And then when I would do 'Looks Like We Made It,' the roof would cave in. They were telling me what they wanted. And it's my pleasure, honestly. It's theirs. They gave these hits to me. So I'm happy to do it. I don't mind it. I really don't. You would think that I'd be sick of them by now. But I really am not because they make it brand new for me. It's as if they've never heard these songs before."
Tickets for the new dates go on sale via lwtheatres.co.uk on Friday, November 10 at 10am.