Dua Lipa buys rights to her music catalogue from former publisher
Dua Lipa is now the owner of the publishing rights to her back catalogue.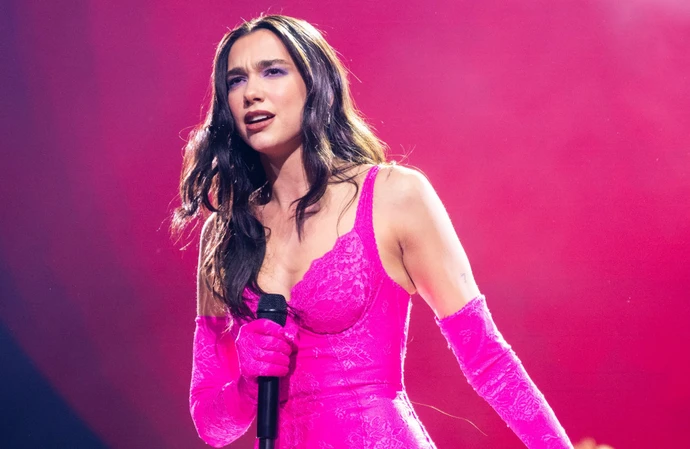 Dua Lipa has acquired the rights to her songs after she struck a deal with her former publisher.
The 28-year-old pop star departed TAP Music and now owns the publishing rights to her back catalogue of hits.
Anna Neville, co-president of TAP Music, said: "We wish Dua all the best for the future.
"This is an exciting time for our publishing company – we are expanding our services and teams globally and continue to add talented writers and artists to our already stellar roster."
Earlier this week, Dua teased her new era by teasing her new single, 'Houdini', which is out on November 9.
The Grammy-winning pop star had been dropping cryptic clues across her social media and fans cracked the code.
On Halloween (31.10.23), which is the same date as the famous magician Houdini's death, she shared a preview of the new track, on which she sings: "Tell me all the ways you'll need me."
At the end of the clip, the numbers 4 8 9 9 14 15 21 flash up on the screen, and if you swap them for their letters it translates into Houdini.
The track will be the lead single from Dua's upcoming follow-up to 2020's dance record 'Future Nostalgia'.
This year, Dua landed a huge hit with 'Dance The Night' from the live-action 'Barbie' film.
It was recently claimed that the 'Levitating' singer is to ditch her disco pop era in favour of music informed by "1970s-era psychedelia".
A New York Times Style magazine profile on the 28-year-old singer claimed the 'Physical' hitmaker has reinvented her sound and is getting help from psychedelic act Tame Impala's Kevin Parker.
Asked if the rumour is true, she coyly replied: "I don't know what you're talking about."
The profile noted: "She doesn't want to "alienate" them [her fans], although she's developing a new sound that may be informed less by the house and disco beats beneath songs like 'Physical' and 'Hallucinate' than by 1970s-era psychedelia."
Producer Mark Ronson - who oversaw the 'Barbie' soundtrack - heard parts of the record and teased it's going to be a whole new era for Dua.
He told Vulture: "I've heard some of it and it's incredible."
Referencing the music video for 'Dance The Night', he suggested that one key moment could be a big hint of what's to come.
He added: "I think that's why there's the disco ball that smashes in the video, right?
"This feels like her triumphant stomp on that era of her music into whatever she does next."