Zayn Malik pens music and stars in for animated film 10 Lives - and duets with Bridgerton star
Zayn Malik has recorded a duet with 'Bridgerton' star Simone Ashley for their new animated film '10 Lives'.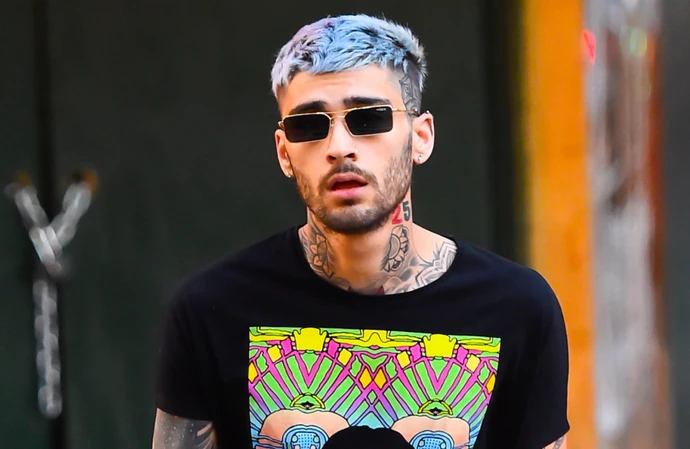 Zayn Malik is penning the music for the animation '10 Lives' and is set to duet with 'Bridgeton' star Simone Ashley.
The former One Direction star is executive music producer for the film and voices "tough-guy twins" Cameron and Kirk alongside Simone, 28, as student Rose.
The movie "tells the story of a pampered and selfish cat who takes his many lives for granted. After carelessly losing his ninth live he begs for a second chance — and an opportunity to prove he can learn from his mistakes. When his wish is finally granted, however, he learns that it comes with some caveats."
Bill Nighy and Mo Gilligan are also among the voice cast.
Casting directors and music supervisors Robyn Klein and Jeremy Ross told Variety: "We always love bringing the worlds of film and music together and could not be more excited that we got to do this with Zayn on '10 Lives.' A great film and a great song come from the same place. Combining his songwriting, acting and vocal skills, Zayn brought joy, emotion, and depth to the film while connecting and highlighting all of its important themes. This is Zayn at his absolute best."
Simone is best known for playing Kate in the Netflix period drama 'Bridgerton' and Olivia Hanan in the streamer's hit teen sex comedy drama 'Sex Education'.
Zayn - who has three-year-old daughter Khai with ex-partner Gigi Hadid - is also currently working on his fourth studio album, a follow-up to 'Nobody Is Listening'.
The 30-year-old singer released his first new song in two years in July.
Zayn shared 'Love Like This' - marking his first release through his new label Mercury Records - alongside a video which sees him zooming around New York City on a motorbike as he pursues a love interest.
In the song, he sings about diving into a new romance: "I guess there's love like this/ Usually I never wanna jump like this ... I guess there's faith like this/ Give you everything and you can skate like this/ But I think I gotta take that risk 'cause I can not go back/ And I'm loving what you say, what you say, what you say when you're on my line."
The star previously insisted his new material will sound different to his previous releases.
Speaking on the 'Call Her Daddy' podcast, he explained: "I've got a few really sad ones [songs], yeah. "It's a different sound for me, and it's got like some more narrative going on like real-life experiences and stuff."
He added of 'Love Like This': "It's just a summer jam. It's a good vibe. It just feels like summer."