Sting, Nile Rodgers + CHIC first names announced for Forest Live
Sting and Nile Rodgers + CHIC - who will be supported by Sophie Ellis Bextor and Deco - will perform at Forest Live next year.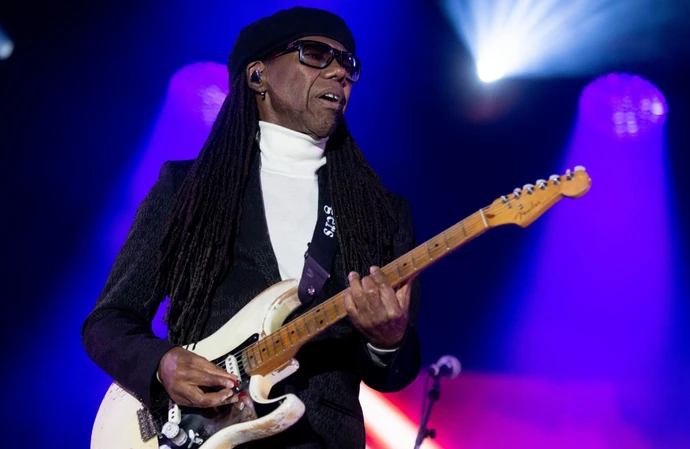 Sting and Nile Rodgers + CHIC will perform at Forest Live next year.
The 'Roxanne' hitmaker will be backed by an electric rock ensemble when he takes to the stage at Delamere Forest, Thetford Forest and Sherwood Pines with his 'My Songs 2024' concert, treating fans to some of his biggest hits from both his solo career and his time with The Police.
Meanwhile, Nile and his band will be bringing party vibes to Delamere Forest, Sherwood Pines, Dalby Forest and Westonbirt Arboretum, supported by both Sophie Ellis-Bextor and 80s-inspired pop band Deco.
Tickets will go on sale from 3 November.
Meanwhile, Nile recently expressed his belief that artificial intelligence in music could be "something wonderful".
The Chic guitarist has weighed in on the debate about the future of AI in songwriting, and he admitted while there will be "a lot of controversy" as the technology "becomes viable", he sees some advantages.
He told the Daily Star newspaper's Wired column: "Just like at the Academy Awards there is animation and there is real-life, there's documentaries.
"Right now we have to let the cards fall where they may because you can't tell an artist, 'You can't paint with that colour'. You just can't do that.
"You have to let artists figure out what's right and I believe that we all inherently know right from wrong and we will figure it out - this is right, this wrong.
"In a weird way I think it's a big deal out of nothing, but it maybe something wonderful."
The 71-year-old musician pointed to the way people reacted to the emergence of drum machines, computers and samplers, but he sees them as "wonderful tools".
He added: "I hear people talking about fake stuff. That sounds like noise to me. That sounds like the noise we've been hearing all our lives.
"The drum machine and sequencer have been wonderful tools. There are bands that could never have had a record if it wasn't for a sequencer.
"If we want to have a really relevant conversation, let's talk about songwriters getting paid."
Further names for Forest Live will be announced in the coming months, but fans can sign up for information, announcements and exclusive pre-sale access at forestlive.com.
Forestry England uses the money generated by the concerts to maintain the natural areas and run conservation projects, with last year seeing them plant 7.4 million trees and welcoming 291 million visits across the nation's 1,500 woods and forests.
Nile Rodgers CHIC + Sophie Ellis-Bextor and Deco:
Saturday 15 June: Delamere Forest, Cheshire
Friday 21 June: Sherwood Pines, Nottinghamshire
Saturday 22 June: Dalby Forest, Yorkshire
Friday 12 July: Westonbirt Arboretum, Gloucestershire
Sting:
Friday 14 June: Delamere Forest, Cheshire
Saturday 22 June: High Lodge, Thetford Forest, Suffolk
Sunday 23 June: Sherwood Pines, Nottinghamshire