Lady Gaga surprises U2 Las Vegas crowd with Shallow duet
Lady Gaga was the special guest during U2's latest Las Vegas show.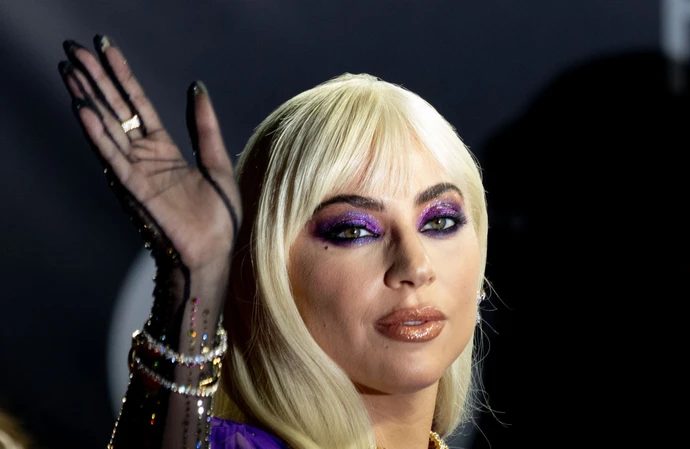 U2 surprised gig-goers at their 'U2:UV Achtung Baby Live At Sphere' show on Wednesday night (25.10.23) by bringing out Lady Gaga to duet on her mega-hit 'Shallow'.
The 37-year-old pop superstar had recently checked out the legendary Irish rock group's show at the new state-of-the-art, multi-billion-dollar immersive MSG Sphere at the Venetian with her boyfriend Michael Polansky.
And she returned weeks later, this time duetting with Bono and The Edge on her 2018 hit from her blockbuster movie 'A Star Is Born'.
The Grammy winner previously duetted with U2 on 'Ordinary Love' during the band's 'iNNOCENCE + eXPERIENCE' tour at Madison Square Garden in 2015.
Gaga's latest live duet comes days after she jumped onstage with The Rolling Stones to perform their new song 'Sweet Sounds Of Heaven' at Racket NYC in Manhattan.
Meanwhile, U2 have just extended their residency due to "unprecedented demand".
Bono and co became the first act to perform at The Sphere on September 29.
The Sin City stint was due to end on December 16, but it's proved so popular, that they've added an additional 11 concerts between January 26 and February 18.
The Irish rockers have been performing their 1991 album 'Achtung Baby' in full alongside some fan-favourites at the concerts at the new high-tech.
The cutting-edge venue sees the crowd placed in a "360-degree sonic spectrum".
Those lucky enough to get tickets will experience a concert like no other, due to the venue being built for cinema and performance, not sport.
Speaking to Zane Lowe on Apple Music 1, frontman Bono explained: "Most music, over playing a theatre, most music venues are sports venues. They're stadiums, they're arenas. They're built for sports. They're not built for music, they're not built for art. So this building was built for immersive experiences in cinema and performance. It was not built for [sports], you can't come here and see an ice hockey game.
"There are no speakers. The entire building is a speaker. So wherever you are, you have perfect sound is the plan."
Guitarist The Edge said: "There's nothing else like it in the world and won't be for many, many years."
He went on: "So what this has been designed to achieve is completely immersive sound. So you've got the main array of speakers is above our heads, but throughout the entire building are speakers that are focused so that you have the capability of placing the audience inside a whole 360-degree sonic spectrum."
The musician also hailed the visuals as "ground-breaking".