Christine McVie's estate sells her stake in Fleetwood Mac's hits
Christine McVie's estate has sold a stake in her music catalogue, including Fleetwood Mac's hits.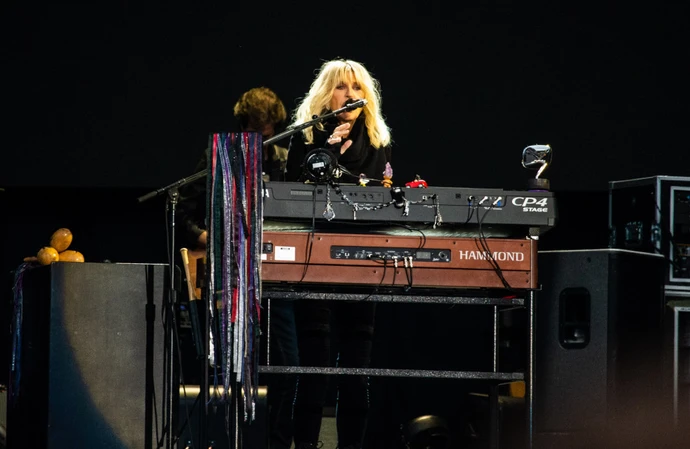 The late Christine McVie's estate has sold her stake in Fleetwood Mac's hits.
Almost a year after her passing aged 79 in November 2022, like her bandmates, Christine's shares in her songs have been sold, with the estate striking a deal with HarbourView Equity Partners.
The acquisition includes 'Songbird' and 'Say You Love Me', which she sang on, and Fleetwood classics 'Go Your Own Way', 'The Chain' and 'Dreams'.
CEO Sherrese Clarke Soares did not disclose the sum they acquired the shares for.
However, she told Rolling Stone: "She's iconic. Christine wrote those beautiful, melodic pop songs, and it was Christine who really kept them together as Fleetwood Mac's guiding star.
"Being able to participate in the legacy of Fleetwood Mac but also to align with a female rock icon as a female-owned and run firm doesn't happen every day, it's special. Christine's no longer with us, but she was obviously such a major and important force in the world of rock and roll."
In 2021, Mick Fleetwood similarly sold his shares in their songs to BMG and ousted guitarist Lindsey Buckingham sold his publishing catalog to Hipgnosis.
Stevie Nicks also sold a majority stake in her publishing catalogue to Primary Wave in 2020.
Meanwhile, Stevie recently insisted Fleetwood Mac is "done" without Christine.
The 75-year-old frontwoman admits there is "no reason" to continue the 'Landslide' band without their beloved keyboard player and vocalist, who died after a stroke and cancer battle, because they "can't go any further".
Speaking to Vulture, she said: "When Christine died, I felt like you can't replace her. You just can't.
"Without her, what is it? You know what I mean? She was like my soul mate, my musical soul mate, and my best friend that I spent more time with than any of my other best friends outside of Fleetwood Mac. Christine was my best friend.
"When I think about Taylor Swift's song 'You're on Your Own, Kid' and the line 'you always have been,' it was like, that was Christine and I. We were on our own in that band. We always were. We protected each other. Who am I going to look over to on the right and have them not be there behind that Hammond organ? When she died, I figured we really can't go any further with this. There's no reason to."
Christine was also the band's main songwriter and Stevie claims the rest of the band couldn't pen a pop hit like her.
She added: "Christine was the pop star. She wrote all those really super pop hits.
"None of the rest of us could write those songs. What would happen is we'd have to take the songs out, like we did when she actually retired for 18 years. We couldn't re-create those songs. So we became a much more hard-rock band."
Mick Fleetwood echoed Stevie's sentiment in an interview earlier this year.
He told the Los Angeles Times: "I'd say we're done, but then we've all said that before. It's sort of unthinkable right now."