Rihanna plotting live tour and new music in 2024 and 2025
Rihanna is said to be ready to make her return to the touring circuit and put out new music next year.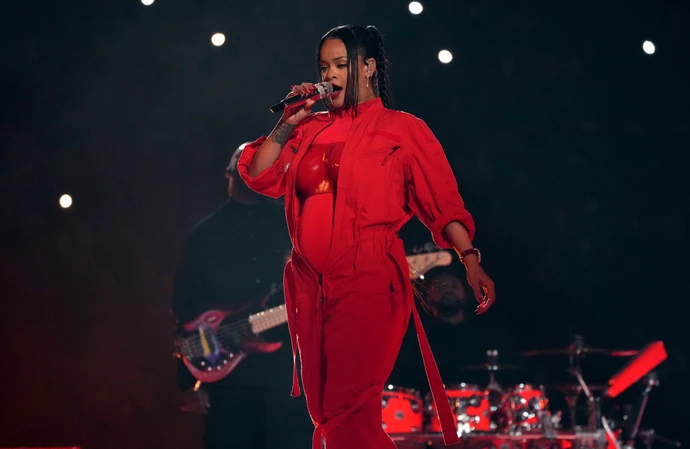 Rihanna is reportedly planning to make a major music comeback in 2024.
The 'Kiss It Better' singer is said to have inked a deal with Live Nation for a massive tour in 2024 and 2025 - and is planning to release new music.
The mother-of-two has an even more hectic life now since welcoming children RZA Athelston Mayers and Riot Rose Mayers into the world with husband A$AP Rocky, but the pair's relationship is even stronger since starting a family.
A source told ET: "They've got their hands full."
The insider added: "They're so excited to grow their family and are so united when it comes to parenting.
"They have so much fun together and are very in love. They already shared a special connection, and parenting together has made their bond even stronger."
Rihanna's last release was 2022's 'Lift Me Up' from the 'Black Panther: Wakanda Forever' soundtrack.
However, her last studio effort was 2016's 'ANTI'.
The businesswoman recently left her role as CEO of her lingerie brand Savage X Fenty, meaning she could be freeing up more time to be in the studio.
The 'Diamonds' hitmaker's last performance was headlining the Super Bowl LVII halftime show in February.
At the time, she said she had no "updates" on when her new music will be released.
Rihanna told 'Good Morning America' of her fans' long wait for new songs: "They are waiting.
"I'm excited to actually put new music out but I don't have any updates for you on that yet."
The 35-year-old superstar previously confessed that she's found it "impossible" to strike a healthy work/life balance.
The chart-topping star admitted that she's still adjusting to the demands of motherhood.
She said: "It's very different.
"The balance is almost impossible because no matter how you look at it, work is always something that's going to rob you of time with your child. That's the currency now, that's where it goes. The magnitude of how much it weighs."