Olivia Rodrigo pulls Australia promo tour
Olivia Rodrigo is no longer heading to Australia to carry out promotional activities for her latest LP 'GUTS'.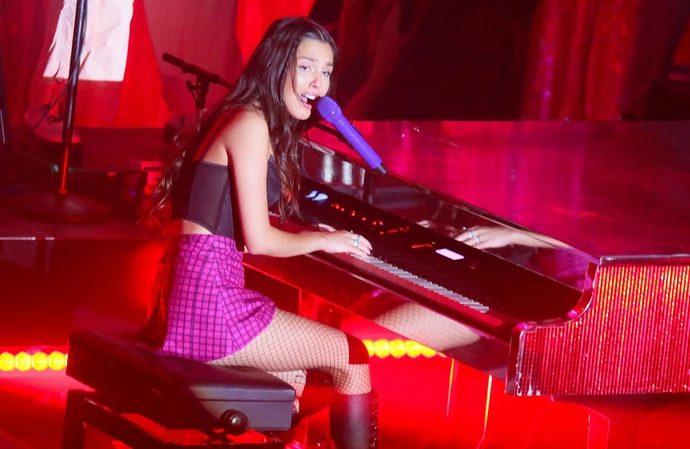 Olivia Rodrigo has pulled out of her promo run in Australia.
The 'Vampire' hitmaker was due to host a Q+A with her fans in Sydney on September 22 and carry out a number of media activities, however, due to "unforeseen circumstances", she will no longer be heading Down Under.
A spokesperson for Universal Music Australia said: "Olivia is devastated that she won't be able to make it, however, she's so excited to see her Australian Livies [fans] in 2024."
Olivia recently added 18 new dates to her 2024 'GUTS' world tour, but nothing in Australia yet, but the above statement suggests that will change.
The 20-year-old singer's mammoth jaunt will kick off in Palm Springs, California in February 2024.
The Breeders, Chappell Roan, Remi Wolf and PinkPantheress will be joining the 'Good 4 U' hitmaker on the road.
Olivia recently said she wrote her critically acclaimed second album with a tour in mind.
She told Capital FM: "I think there's a lot of fun songs. I wrote the album with a tour in mind, so I think they're all songs I wanted people to be able to scream in a crowd. Hopefully that's what's achieved."
Meanwhile, the Grammy winner recently shared her joy in "teenage girl music" being taken "more seriously" these days.
The former Disney kid - who shot to fame in the shows 'Bizaardvark' and ' High School Musical: The Musical: The Series' - is pleased to discover there are more older listeners enjoying her songs about childhood heartbreak.
She told PEOPLE: "I'm really excited by the way that people are getting behind artists that normally would be deemed for young people. I love interacting with fans who are my age and people who are going through the struggles that I'm going through in real time, but it's been really fun also to experience those girls' dads be like: 'Wow, I remember when I was going through that heartbreak.'
"It's super cool. Especially with [2021 single] 'Drivers License', I remember when that came out, people of all walks of life would just come up to me and be like, 'I remember exactly where I was when I was experiencing that heartbreak for the first time.' It's just such a cool thing to see that we're all so much more alike than we are different. It just makes me feel less alone. I'm just like, 'Wow, my experiences aren't really that unique. Everyone has experienced some sort of pain or loss and insecurity.'"
She added: "I think people are starting to take teenage girl music a little more seriously, which I'm really happy about."