'I'm not 20 anymore!' Why The Killers star Brandon Flowers is 'in a crisis' over his music career
Brandon Flowers is "in a crisis" over his music career because he is "more fulfiled" over his newer music rather than The Killers' early hits.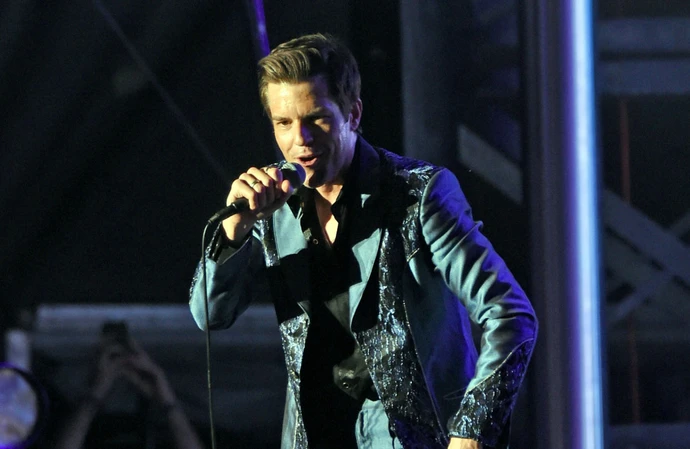 Brandon Flowers is "in a crisis" over his musical identity.
The 42-year-old singer has fronted rock band The Killers for more than 20 years and while he is aware that their older songs like 'Human' are the reason they are still selling out arenas, admitted to being more "fulfilled" by writing tracks for their 2021 album 'Pressure Machine', which is based on his childhood.
He told The Sunday Times: "This is the crisis I'm in. The Killers are my identity and our songs fill the seats, but I'm more fulfilled making music like 'Pressure Machine'. I found a side of myself writing it that was strong. This was the guy I'd been looking for! I'm as proud of 'Hot Fuss' as you can be for something you did when you were 20, but I'm not 20. So I'm thinking about the next phase of my life."
The 'Lonely Town' hitmaker went on to add that he still feels a "great deal of inadequacy" and is unsure how to move past that as he explained the "conflict" of wanting to "evolve" from his early success even though there will always be those who associate him with the classic tracks of The Killers.
He added: "I still have a great deal of inadequacy and don't know how to overcome it. I'm a different person now, it'll be difficult to go back. It is a conflict. It is just, well, at what point do I make that change? Who in the band wants to do that too? No matter what, there will always be people who look at me and just think of 'Somebody Told Me'. And I get that. But I'm interested in evolving."