Selena Gomez 'fought' with record label to keep Who Says from being another artist's song
Selena Gomez was not going to give up without a fight as she felt her fans would benefit from the song that deals with cyberbullying.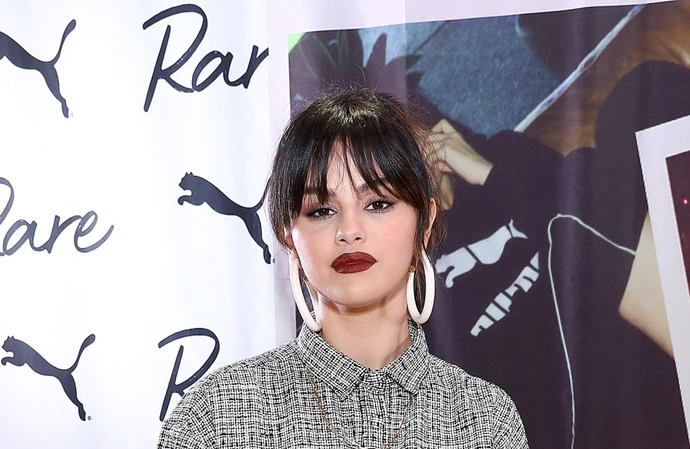 Selena Gomez "fought" to keep her 2011 track 'Who Says' because she felt her fans "needed it".
The former Disney star released the song about hitting back at haters when she went by the band name Selena Gomez and the Scene and it's one of her fanbase's favourite songs, but it very nearly went to another artist.
Quoted by Pop Crave on X, she recalled: "I was working with Disney at the time, and they were actually giving the song to another artist. I cried because I loved the song so much. I basically said to my label, 'I feel like my fans are young and they need it. That's all I kept saying because I was 16 at the time. I was like, 'I think my fans really need it; tell [them] my fans really need the song.' Maybe it just didn't work out with the other artist, but that was a gift to me that I did not know I needed. I love that song, and it has carried with me through my whole career, and I fought for it. To be honest, I, to this day, need to hear it."
The 'Only Murders in the Building' star is gearing up to release her new song, 'Single Soon', and about plotting how to break up with an ex.
Selena - who has dated The Weeknd, Justin Bieber and Zayn Malik - sings in lyrics obtained by The Sun newspaper's Bizarre column: "Should I do it on the phone? Should I leave a little note in the pocket of his coat? Maybe I'll just disappear. I don't want to see a tear. And the weekend's almost here."
She goes on: "I know I'm a little high maintenance, but I'm worth a try.
"Might not give a reason why. We both had a lot of fun, time to find another one. Blame it all on feeling young."
'Single Soon' is produced by Benny Blanco and Cashmere Cat and is dropping on Friday (25.08.23).
She teased on social media: "Y'all have been asking for new music for a while.
"Since I'm not quite done with SG3, I wanted to put out a fun little song I wrote a while back that's perfect for the end of summer."
It's the first taste of her upcoming album, for which Selena said she ditched "sad-girl songs" to have some "fun" with her new music.
The chart-topping star - whose last studio album was 2020's' 'Rare' - revealed she is switching things up with the overall mood of her next project.
Asked if more new tunes are on the way following the release of the single from her Apple TV+ documentary of the same name, 'My Mind and Me', Selena told 'The Tonight Show Starring Jimmy Fallon': "That's accurate. "Finally."
The actress had been recording in New York and teased: "I'm so used to writing sad-girl songs.
"But I'm ready to have some fun and I think people are going to like it."