Jack Antonoff inks deals with The 1975's label Dirty Hit and Universal
Jack Antonoff is embarking on a new chapter of his music career with Dirty Hit and a publishing deal with Universal Music Publishing Group.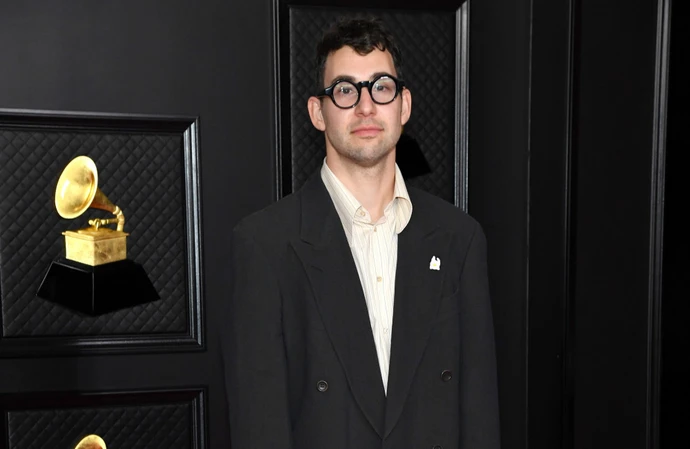 Jack Antonoff has signed to The 1975's label Dirty Hit and is set to join forces with the band's manager and label boss Jamie Oborne.
The songwriter and producer - who is known for his work with Taylor Swift, Lorde, Lana Del Rey, and The 1975 - has also inked a lucrative deal with Universal Music Publishing Group and left Sony behind to remain under the guise of publishing A+R Jennifer Knoepfle, who jumped ship to the former.
Jack's band Bleachers will also be managed by Jamie.
In a statement issued to Variety, the 39-year-old studio wizard - who just married 'Maid' actress Margaret Qualley - said: "Very proud to be working with Jamie and his entire team – we've known each other for some time now and our connection has deeply inspired me.
"Have loved everything he has been creating from afar and love the perspective he has on what I do.
"Feeling wild excitement for everything in the works and as seen in the picture above I'm just ready to be driving around playing my new records and dreaming about new ideas with Jamie.
"Feels so special and rare to be supported like this and just very grateful our paths crossed."
The first Bleachers release on Dirty Hit will be 'Live At Radio City Music Hall', which was recorded at their concert at the iconic New York City venue last summer.
Rock legend Bruce Springsteen features on 'Chinatown'.
Announcing the live LP, the band wrote on Instagram: "On July 26, 2022 we played one of our best shows for a sold out crowd at radio city music hall. That night meant so much to us that we turned it into a live album.
"This album is the document of the wild and intense tour behind take the sadness out of Saturday night. As we prep the next era of bleachers we wanted to stamp that incredible time with this live album. (sic)"