Rolling Stone Keith Richards eyes new Tom Waits collaboration
Keith Richards was deeply "humbled" to get to work with the legendary star.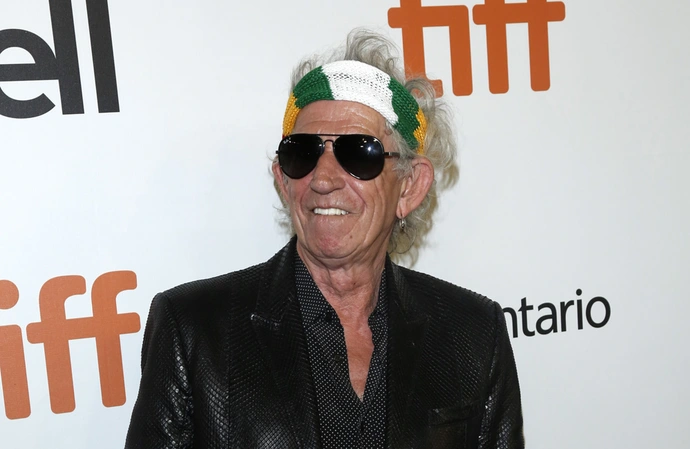 Keith Richards wants to work with Tom Waits again.
The Rolling Stones guitarist has collaborated with the 'Goin' Out West' singer several times since their first studio sessions, on his pal's 1985 album 'Rain Dogs', and they always have "great fun" together.
He told Uncut magazine: "With Tom, it's no sweat. We didn't have to do anything together, we just did it because we were together.
"Sometimes we write things together and sometimes we'll have dinner or something.
"It's an organic thing and great fun.
"I loved working with him and jeez, I'd do it again anytime Tom!"
The 79-year-old musician was "incredibly humbled" when he realised the only other person Tom has written songs with is his wife Kathleen Brennan.
He said: "Kathleen is a very important part of what he does. They are a tight couple.
"I think he has only ever written with Kathleen – and me.
"I only ever found that out after the fact and I was incredibly humbled by that.
"They are a hell of a duo to break into, man!
"She is a hidden genius. What a great thing for a couple to be able to do that.
"I can only think of one other married couple who did that, Felice and Boudleaux Bryant, who wrote all those great songs for the Everly Brothers. Tom and Kathleen remind me of them actually.
"In a way, what they do is a very traditional thing."
Keith wishes Tom performed live more.
He said: "He's such a fantastic performer. Out of nowhere, he pulls out little tricks, a little bit of shadow and movement and he's got it.
"I wish he would do more live work.
"I know that he is a little wary of doing that but me and a lot of people would love to see that.
"At the same time, you can only do it when you want to do it."