'It hit me like a ton of bricks!' Ava Max details first experience of heartbreak
Ava Max didn't understand the phrase "time is a healer" until she went through her first breakup and had a "few breakdowns" on stage.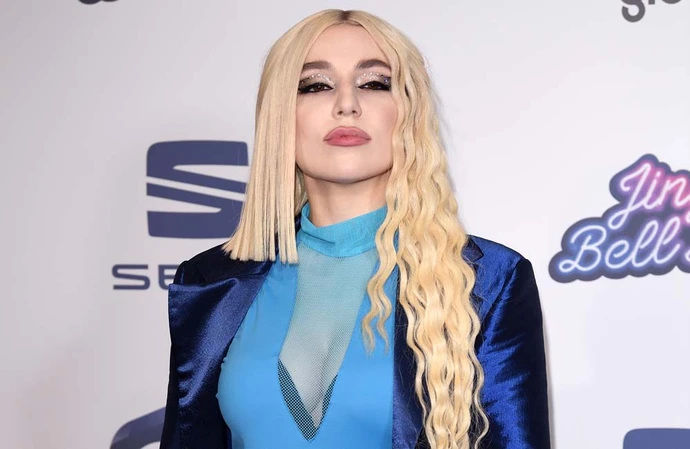 Ava Max didn't understand the phrase "time is a healer" until she went through her first breakup.
The 29-year-old pop star - whose real name is Amanda Ava Koci - split from long-term boyfriend Cirkut in 2021 and used the breakup as inspiration for her new album 'Diamonds and Danceflloors' but explained because it was the first time she had got her heart broken, she didn't know what to expect until it happened.
Speaking on the 'Smallzy's Surgery' podcast, she said: "Time heals. I never understood that saying until I got my heart broken. In the moment, it was like, 'Oh it's over, the world has just deteriorated but it gets better day by day, week by week, month by month. But again, that was my first real kind of heartbreak so I didn't know what to expect.
The 'Sweet But Psycho' hitmaker went on to add that the breakup hit her like a "ton of bricks" and found it "really hard" to continue performing but ultimately managed to carry on because she loves what she does for work.
She said: "It was like a ton of bricks had just hit me and knocked me off. And I still had to work through it, and perform through it as well. That was really hard. [I broke down] a few times. But I just love what I do and I don't take it for granted."
Ava previously admitted that while she had initially vowed to "never" write about her personal life in her music, she ended up doing so after the split and explained that using the trauma as a creative outlet made her "stronger."
She said: "She said: "I would always say 'I'm never talking about my personal life, I'm never going to do it!' And then I died inside and that was all I could write about. I see things differently. Heartbreak is actually, yes, it's bad and negative but it's also a good thing. You change, you grow stronger, you see life differently, you see people differently and you appreciate things more, almost to the point where I'm just like 'Do I get heartbroken again?' No, I'm just kidding, I don't want to!"