ZZ Top's Billy F Gibbons to receive BMI's Troubadour Award
Billy F Gibbons will be recognised for his ongoing influence on the music world.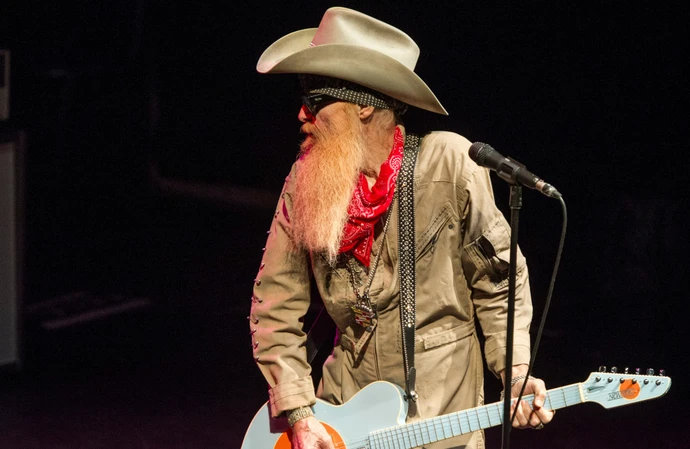 ZZ Top legend Billy F Gibbons is set to receive BMI's Troubadour Award.
The 73-year-old blues rock legend will be bestowed with the prestigious prize at a private ceremony on September 18 at BMI's Nashville HQ.
BMI's VP of Creative Nashville Clay Bradley said: "With a career spanning several decades, Billy has penned an array of timeless hits that have left an inedible mark on the music industry.
"His ability to craft lyrics that resonate with audiences across generations is a testament to his songwriting prowess and he is the epitome of what the BMI Troubadour Award represents."
The 'La Grange' hitmaker has sold more than 50 million albums with ZZ Top and has also had a successful solo career.
Billy has performed and collaborated with everyone from B.B. King and Jeff Beck to Nickelback and Queens of the Stone Age.
For ZZ Top, the guitarist and songwriter penned the likes of 'Sharp Dressed Man', 'Legs' and 'Cheap Sunglasses'.
The honour comes two years after ZZ Top lost their beloved bassist Dusty Hill.
The musician died aged 72 in July 2021, just weeks after he was forced to pull out of a number of shows across the US after suffering an injury to his hip.
Bandmates Billy and Frank Beard confirmed the news in a statement which read: "We are saddened by the news today that our Compadre, Dusty Hill, has passed away in his sleep at home in Houston, TX.
"We, along with legions of ZZ Top fans around the world, will miss your steadfast presence, your good nature and enduring commitment to providing that monumental bottom to the 'Top'.
"We will forever be connected to that 'Blues Shuffle in C'. You will be missed greatly, amigo."
Dusty was a founding member of the rock band and was inducted into the Rock and Roll Hall of Fame as a member of the group in 2004.