Fat Joe releases new take on Lean Back with SHAB
Hip-hop legend Fat Joe has teamed up with SHAB on 'VooDoo', a new take on his classic track 'Lean Back'.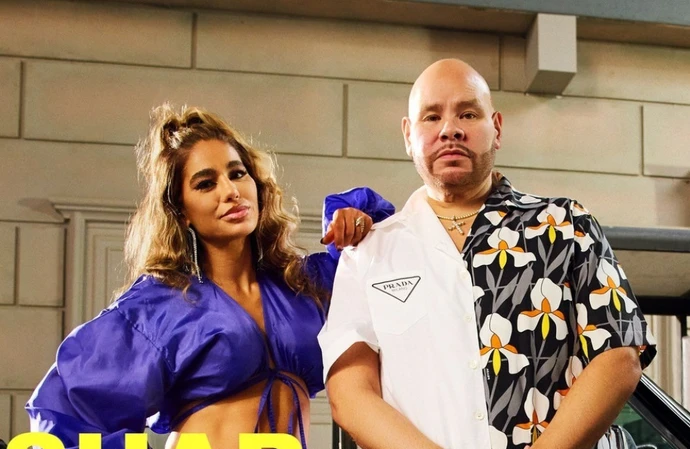 Hip-hop legend Fat Joe has teamed up with SHAB for a new take on his classic track 'Lean Back'.
The 52-year-old musician - whose real name is Joseph Cartagena – had a "dope" time working with the rising star on 'VooDoo', which contains the first official use of a sample from the 2004 club favourite and he's tipping the singer for big things.
He said: "SHAB is a super talented artist with a bright future. It was dope to collaborate with her on 'VooDoo' and I look forward to watching her career elevate to the next level."
Meanwhile, SHAB admitted it was "amazing" to collaborate with Fat Joe, particularly because she has fond memories of being in clubs and seeing the crowd react to 'Lean Back'.
She said: "I remember how night clubs would come alive whenever the 'Lean Back' beat would drop - and to think that years later I would be working with the legendary Fat Joe is amazing to me."
The 'Criss Cross' singer - who was born in Iran before moving to Germany and is now settled in Texas - previously declared she had created her own "world sound" after being influenced by her different environments.
She exclusively told BANG Showbiz: "I think what really impacted me as a child is just really growing up in different cultures and learning different languages. And that's why I always like to, when people say 'What is your sound?', I would say 'world sound' because of everyone like I have met.
"So that's what's really cool about this, because I take, you know, every place I've been from basically, we make it into a world sound, which is dance music, which has EDM, R B, it could be whatever it sounded like, kind of bring that together and make it into a world."
SHAB x Fat Joe's 'VooDoo' is on all streaming platforms now. Watch the video at https://www.youtube.com/watch?v=i4BLo0ZYNfA.