Jessie Ware channelled Madonna on her upcoming album
Jessie Ware worked with Madonna's producer Stuart Price on her new record.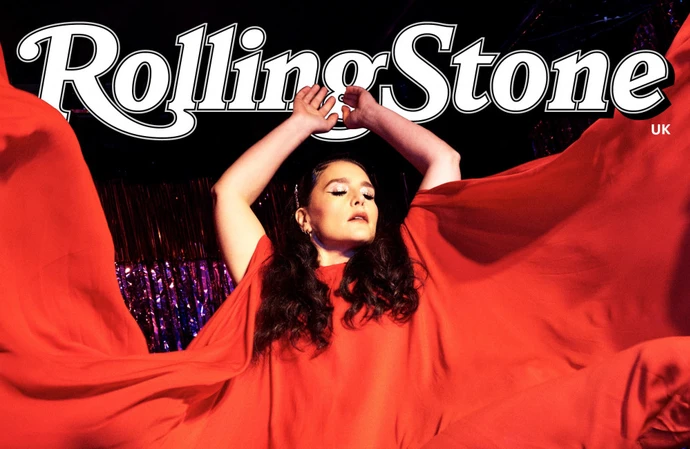 Jessie Ware channelled Madonna on her new album 'That! Feels Good!'.
The 38-year-old singer worked with The Queen of Pop's producer Stuart Price on her upcoming fifth studio album, while she also sang down the same microphone the 'Vogue' hitmaker used to record her 2005 hit club music record 'Confessions on a Dance Floor'.
Speaking to Rolling Stone UK, Jessie - who is featured on the cover of the latest digital issue of the magazine - said: "Stuart had worked with Madonna, and so she was in my mind, too. It's hard to forget when you're holding the same mic that Madonna recorded Confessions on a Dance Floor on to not feel like maybe you are hopefully going to be a bit blessed by something."
The 'Pearls' singer says her follow-up to 2020's 'What's Your Pleasure?' is intended to be listened to from start to finish.
She explained: "I'm in my Age of Aquarius. I feel the most confident I've ever felt, stepping into making music. I really want to celebrate the beauty of an album, and what an album can represent. I really appreciate the traction I get off streaming sites, and all of that. It's amazing, don't get me wrong. But the romantic in me wanted that person to put this album on their vinyl, and just listen to it. And that's it. I want to be able to cherish that experience, and savour that."
Elsewhere, Jessie shared how much she enjoyed opening for Harry Styles on a few dates on his 'Love On Tour' run.
She said: "That was what was so nice about being on tour with Harry Styles. It came at the end of the touring cycle for What's Your Pleasure?, where I felt so comfortable with the songs and the show. When people come to a show, you want them to escape for a bit. And they were not there for me, they were there for Harry Styles, but I wanted to get them a bit more. And they were wonderful."
'That! Feels Good!' is released on April 28.
Read the full feature at www.rollingstone.co.uk.