Could ABBA Voyage come to Glastonbury in the future?
Bjorn Ulvaeus has explained what is holding ABBA back from touring ABBA Voyage and if it could come to Glastonbury.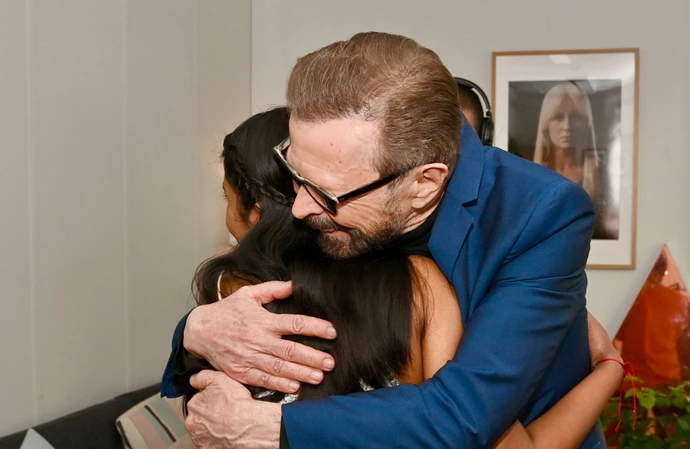 ABBA haven't ruled out the possibility of bringing a mobile version of ABBA Voyage to Glastonbury "in the future".
The Swedish pop legends welcomed their millionth visitor to witness their spectacular avatar show, which sees virtual versions of the band members depicting the group as they appeared in 1977, on Tuesday (18.04.23).
And there are already talks of replicas of the experience, which is hoped to stay in London at the purpose-built ABBA Arena at the Queen Elizabeth Olympic Park, coming to North America and Asia, and although it's "too complicated" to take the event on the road at this time, the 'Dancing Queens' hitmakers aren't ruling out bringing the show to Worthy Farm if they can come up with a way of transporting the technology or re-creating it.
Speaking to NME, Bjorn Ulvaeus said: "I don't think that's possible, yet.
"It might be in the future. As it is, it's too complicated because the lighting, the sound, the visuals, everything is integrated and it's so complicated."
Speaking on ITV's 'This Morning' on Tuesday (18.04.23), Bjorn said he and his bandmates - Agnetha Faltskog, Benny Andersson and Anni-Frid Lyngstad - hope it will remain in London for years to come.
He said: "London is home for ABBA and I hope that it will become an attraction that stays in London forever."
On the difficulty of touring the show, he said: "It's too complicated to tour, but you can build replicas and we are looking at North America and Asia at the moment so quite possibly, there will be replicas. This will be the original."
ABBA Voyage first opened its doors on May 26, 2022 to critical acclaim.
The show is currently running until January 29, 2024. For information and tickets go to www.abbavoyage.com.