Frank Ocean confirms new album during delayed Coachella set
Frank Ocean's performance wasn't live-streamed like many others.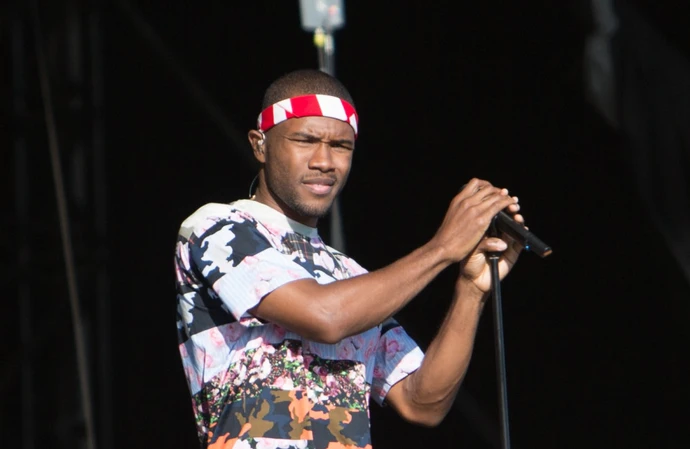 Frank Ocean confirmed a new album is on the way during his Coachella headline set.
The 'Chanel' hitmaker made his return to the stage after six years at the world-famous festival on Sunday night (16.04.23), and he told the crowd there is a follow-up to 2016's 'Blonde' on the way.
He said: "I wanna talk about why we're here … because it's not about the new album… not that there's NOT a new album."
Excited fans waited over an hour for the star to take to the stage just after 11pm, despite his scheduled stage time of 10.05pm.
According to Rolling Stone's live report, Frank kept interactions with the crowd "to a minimum".
However, as well as sharing an update on his album, he recalled attending Coachella with his late brother, Ryan Breaux, who tragically died in a car accident in 2020.
The 35-year-old singer shared: "My brother and I came to this festival a lot. I feel like I was dragged by him sometimes because I didn't want to get a respiratory infection… I would always come here, and one of my fondest memories is watching Rae Sremmurd with my brother… and Travis [performed] in that tent."
Thanking his fans for their support over the years, he added: "I know he would be so excited to be here with all of us. I want to say thank you for the support and the years and the love all this time. Now I'll get back to the songs."
The set wasn't live-streamed on YouTube like most other performances, with the video-sharing platform earlier tweeting: "Frank Ocean is not scheduled to appear on the Coachella livestream. The current schedule is in the description."