Queen set to record new songs with Adam Lambert
Queen are set to record new songs with Adam Lambert but are unsure if they will be special enough to release to the public.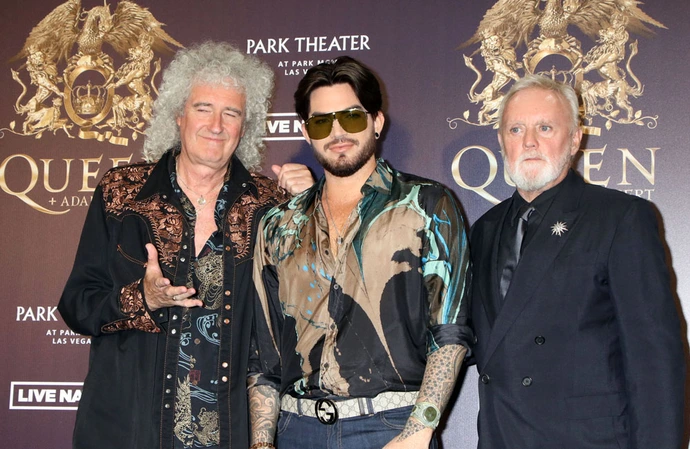 Queen are set to record new songs with Adam Lambert.
32 years after the band dropped 'Innuendo', their final album released in late frontman Freddie Mercury's lifetime, guitarist Brian May has revealed that they are considering recording new music with former 'American Idol' star Adam.
Speaking on US radio, Brian said: "We have dabbled a little. It is just that you haven't heard any of it. It would have to be something so special that we would feel we would want to launch it on the public."
Adam added: "It's a lot of pressure if you think about it. If they're going to put something out that's new, it's got to be at a certain level. It has to be the right thing. And I've always said, 'Is it appropriate for me to be doing new material?' I feel like it scares me."
Talk about new Queen music will come as a surprise to fans, as Brian recently said he doesn't think Queen will ever make an album of new songs with Adam because the band's fans love Freddie too much.
The legendary rock band have been touring with the 'American Idol' runner-up since 2012 with their tours earning rave reviews and getting bigger and bigger.
There has been much talk and speculation about Queen recording their first LP of new material since Freddie died from AIDS in November 1991 at the age of just 45, and although Brian, Adam and drummer Roger Taylor have laid down some potential songs in the studio, they have been deterred by Queen fans who are opposed to the idea.
In an interview with Total Guitar magazine, he said: "We have been in the studio. We did knock a few ideas around in the middle of one of those tours. But it just never quite reached the place where we felt it was going to be right. So we haven't pursued it that far.
"I really don't know. But I think there's a bit of a barrier there. I think if people see Queen on a record label, they still want it to be Freddie singing. It could be Jesus Christ on it, but they'd still want Freddie, and I don't blame people for that.
"There are people on Instagram who get annoyed with me, 'Why are you still carrying on without Freddie?' And I go, 'Don't tell me what I should do! I do what I feel I should be doing.'"