BTS star RM: I didn't know who I was
BTS star RM has been figuring out what he joined BTS in the first place and connecting with who he really is.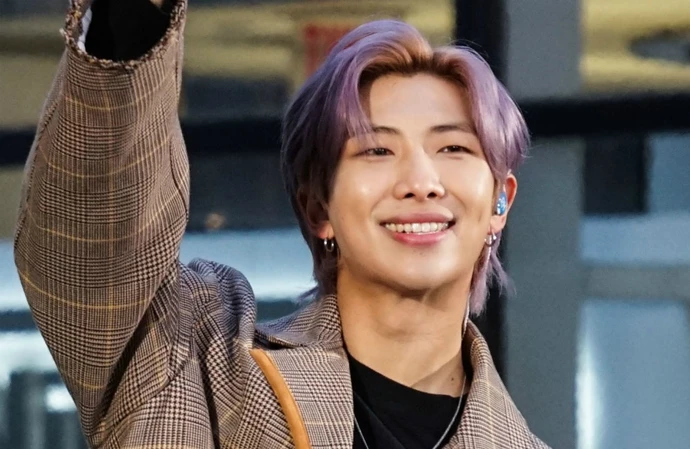 BTS star RM has been focusing on getting to know himself away from the K-Pop boy band.
The 28-year-old star and his bandmates - Jin, 30, Suga, 29, J-Hope, 29, Jimin, 27, V, also 27, and Jungkook, 25 - are taking an extended break and pursuing solo careers while they each carry out their mandatory military service, and after a decade in the group, RM admits he's needed to take the time to find himself and travel the globe for inspiration.
He told Spain's EFE: "I wanted to see artworks by Goya, Velazquez and Picasso for inspiration and I've been to the Prado and other museums."
RM continued: "After 10 years as a member of BTS, I didn't know who I was and I wanted to know.
"I started out as a teenage rapper, then BTS came along and it was all very intense. Now that the group is inactive, I've gone back to thinking about the beginnings and the real reasons why I joined BTS."
The rapper-and-singer - who released his debut solo album 'Indigo' in December - is hopeful the 'My Universe' hitmakers will reunite in the future.
He said: "When you are famous, staying on top is very difficult, but I think BTS will make it."
Meanwhile, Jimin's debut solo album 'Face' features contributions from RM.
The latter is credited on the tracks 'Face Off' and 'Like Crazy', as well as the English version of 'Like Crazy'.
A press release stated that the album, set for release on March 24, is the "story of fronting [Jimin's] true self and making a new leap forward as an artist.
"Through 'Face', Jimin will present his own musicality with distinct timbre and impeccable dance performance."