Lana Del Rey quips her dad's foray into music could 'take us all down'
Rob Grant is releasing his debut album of piano tunes and has even signed to Decca Records.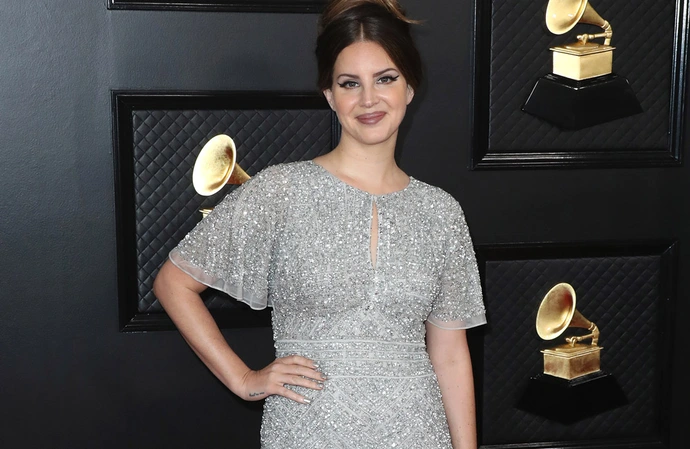 Lana Del Rey has quipped that her dad's foray into music will either be the "beginning of something beautiful or take us all down."
Rob Grant announced this week that he will release his debut piano album 'Lost at Sea' on June 9, while he shared the lead single 'Setting Sail On A Distant Horizon'.
He said of the track in a statement: "'Setting Sail' is a piano piece that I composed about the happiness and freedom I felt as I would set sail out of Newport, RI in my 25 foot sloop 'Erewhon', heading out to the islands of Nantucket and Marthas Vineyard. The piano begins slowly and then builds as the sails fill with wind, and the boat begins to heal, leaning into the heavy Atlantic swells. The piano carries you forward as the sloop gains speed, catching more wind, bound for the distant horizon."
Lana - who added her vocals to the album's title track and the closing song 'Hollywood Bowl' - commented on Instagram: "This is either gonna be the beginning of something beautiful or take us all down… May the force be w all of us. I mean let's get real – he's always been the star."
The 'Video Games' hitmaker, 37 - whose mother is Patricia Grant - also lent her dad her superstar producer Jack Antonoff for the project.
The 68-year-old copywriter - who has inked a record deal with Decca Records - has become an "accidental musician".
A press release notes: "He can't read sheet music. But when he sits down at a piano, notes flow from him. Melodies come unbidden.
"He can play for hours. Emotion overwhelms thought, and out pours composition after composition."
The announcement also saw pop star Kesha's mom, songwriter Pebe Sebert, ask if Rob's single.
She re-shared Pop Crave's article about the album news and tweeted: "Is he single?"