Graham Nash announces first solo album in 7 years
Graham Nash has released the lead single 'Right Now' from his upcoming seventh studio album.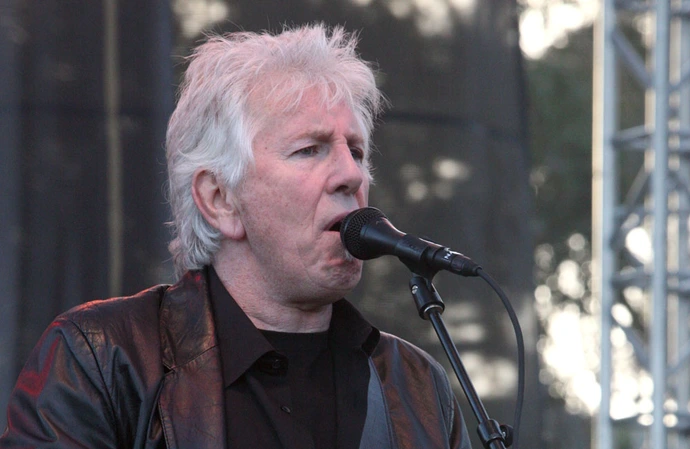 Graham Nash has announced his first solo album in seven years.
The former Hollies and Crosby, Stills and Nash member has shared the lead single 'Right Now' from 'Now', which is released in full on May 19.
Graham, 81, says the follow-up to 2016's 'This Path Tonight' is the "most personal" collection of his career.
In a statement, the English-American musician said: "I believe that my new album 'Now' is the most personal one I have ever made.
"At this point in my life, that's something to say."
Graham is also embarking on the 'Sixty Years of Songs and Stories' US tour in April to mark the 60th anniversary of his first single with the Hollies.
The mammoth tour includes various mini residencies, including in New York and Chicago. Head to www.grahamnash.com for the full tour dates.
Meanwhile, it was recently revealed that Graham's late former bandmate David Crosby was working on new music and planned to tour before his death.
The rock legend passed away on January 18, aged 81, following a "long illness".
However, according to his guitarist Steve Postell, he was "writing, playing, singing his a** off" in the week before his death and was expecting to put out a new album and hit the road.
Steve told Variety: "David didn't think he was gonna last for years, which he joked about all the time. But there was no sense that we weren't gonna be able to do this show and these tours.
"We were talking tour buses and what kind of venues and the whole team was all back together again – the road manager and tour manager and sound guys – on top of this band we'd put together. There was not even a remote sense that we weren't about ready to hit the world. And it's a shame people didn't get to hear it."
He added: "He was showing us new songs, like, 'What do you think of these lyrics?' He hadn't lost the fire. I'd like people to know that he was on it.
"He was writing, playing, singing his a** off and preparing a fantastic show. That's what he was doing. He was not lying in a bed for two years, out of it. That's not what happened at all."
The prolific artist's last studio album was 2021's 'For Free'.
The track-listing for 'Now' is:
1. 'Right Now'
2. 'A Better Life'
3. 'Golden Idol'
4. 'Stars and Stripes'
5. 'Love of Mine'
6. 'Theme From Pastorale'
7. 'In a Dream'
8. 'Stand Up'
9. 'Feels Like Home'
10. 'Buddy's Back'
11. 'Follow Your Heart'
12. 'I Watched It All Come Down'
13. 'When It Comes to You'