Mark Feehily: Watching Westlife perform without me was like out-of-body experience
Westlife singer Mark Feehily says it was like an "out-of-body" experience watching the group on tour without him last year, after he was forced to miss several shows when he was struck down with pneumonia.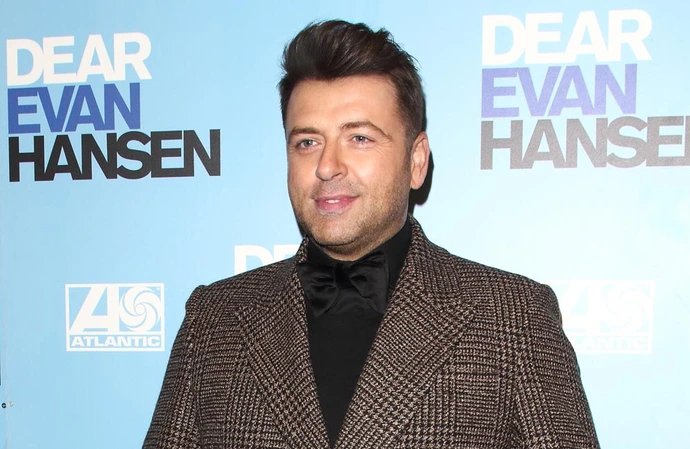 Mark Feehily says it was like an "out-of-body" experience watching the Westlife tour go ahead without him last year.
The 42-year-old singer was out of action for four weeks after being struck down with pneumonia, forcing him to miss several of the band's shows on their 'Wild Dreams' tour last year, and he is "very glad" the ordeal is behind him.
He said: "It was almost like being back in lockdown because, for the first couple of weeks, I was just in bed all the time.
"It was an almost out-of-body experience watching the Westlife tour go ahead while I lay in bed.
"It was the first time any of us had missed a stint of gigs in 25 years, and I'm very glad it's behind me."
Mark admitted he felt terrified when told he was suffering from pneumonia, because he wasn't completely sure what that meant.
He is quoted by the Daily Star newspaper's Wired column as saying: "At the start, the word pneumonia scared the living daylights out of me when the doctor first said it to me."
But the star - who is currently touring Asia with the band - told how the doctor assured him it was like a "very bad chest infection" and he would be "fine" if it was treated properly and he took care of himself.
In November, it was revealed Mark had been forced to pull out of some of Westlife's shows due to pneumonia.
He said in a statement: "Firstly, I'd like to say a huge sincere thank you to everybody for sending their and get well soon messages - it means so much. I was really gutted to miss the weekend shows in Newcastle but I started to feel quite unwell on Friday and doctors have confirmed that it is a bout of pneumonia."
Mark vowed to return to the stage alongside his bandmates - Shane Filan, 43, Nicky Byrne, 44, and Kian Egan, 42 - as soon as he was given the "all-clear".
He continued: "I have been informed that the quickest way to recovery is to rest and continue the antibiotics. I'm feeling a bit better every day. The nurses and motors are taking amazing care of me so it should all be over in no time.
"This does, however, mean missing more gigs which is horrible but I'll be back on stage as soon as I get the all clear.
"Until then, Nicky, Shane and Kian will continue to fly the Westlife flag high for all of us. Please scream even louder than usual for those three legends in my absence! Sending love to you all, I hope to see you back on the road very soon!"