Pharrell Williams believes God put him on Earth to make music
Pharrell Williams has reflected on his 30 years in the music industry and expressed his belief that his talent was bestowed on him by God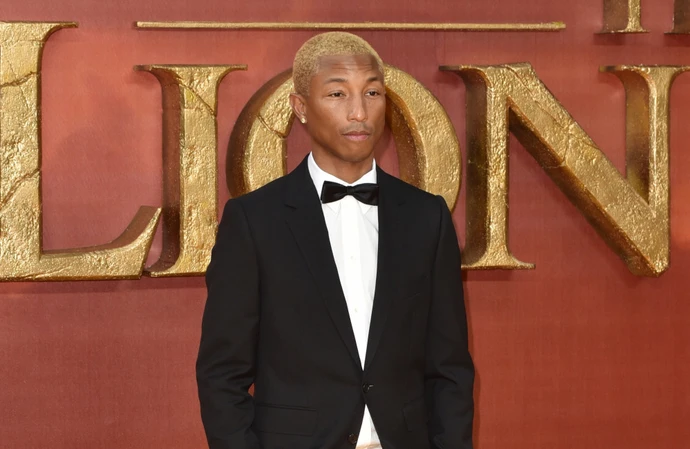 Pharrell Williams is convinced God put him to on Earth to make music.
The 'Happy' hitmaker has been reflecting on his 30 years in the music industry and declared he still "really loves" his job after three decades - and he's determined to continue for as long as he can to share the talent bestowed on him from above.
Speaking to Zane Lowe on Apple Music 1, he explained: "I just calculated the other day, I thought it was only during 20-something years, but 'Rump Shaker' came out, might have been August 25, 1992. I need to figure that out. But it's been 30 years since I've released something commercially ... And it's been 30 years. 30 years of, I really write. I really produce. I really compose. I really do this, bro. I really do it, and I really love it. I really love this."
Pharrell went on to add: "This is what I do. This is what I love to do. This is what God gave me. You know what I'm saying? And nobody, I'm not going to let ... Listen. My gift will never be spoken down upon. I will do everything in my power to highlight it, because that's my job … it's not my fault if you don't know that you're fire. You know what I'm saying? But I know what I am. I know what God put in me."
The star concluded by saying: "I know I'm a flame. I know it. Not just because motherf***** get burnt getting too close, but because I'm here to light a light. That's my job, bro. And it's not my problem if you don't understand it. That was your job as well. You know what I'm saying? I'm here to light a light."
The Neptunes star recently recorded new track 'Down in Atlanta' with Travis Scott and Pharrell is adamant he's committed to making new music.
He said of his future projects: "That's really what I'm into these days … there's just certain pockets in your life of moments when you feel the rush, and you feel the intensity, and you feel the magnetism of something that makes you want to listen to it over and over and over again.
"And that isn't always the case. Even if you're making them joints that you just want to put on repeat, the desire and the hunger for it isn't always level. It has its valleys and peaks, and right now I'm just ravenous for it."