'I need to recover from my will!' Jeremy Renner back on his feet after snowplough accident
Jeremy Renner has been seen on his feet for the first time since his snowplough accident as he walks steaily on a readmill.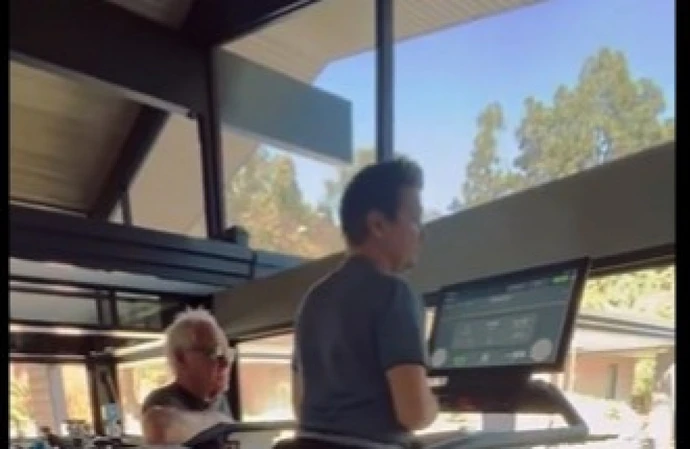 Jeremy Renner has been seen on his feet for the first time since his snowplough accident.
The 52-year-old actor suffered blunt chest trauma and orthopaedic injuries after being crushed by a snowcat on New Year's Day (01.01.23) at his home in the Reno area of Nevada and returned home from the hospital a few weeks later, but was seen walking on a treadmill for the first time in a post shared to social media on Sunday (26.03.23).
In a video posted to Twitter, the 'Avengers' star is seen working out whilst his friend remarks: "That is seriously cool, and you're totally doing the walking motion!"
Jeremy replied: "Correct!"
In the caption of the post, Jeremy spoke of his recovery and joked that he needed to find "other things" to do so that his body can recover from his determination.
He wrote: "I now have to find OTHER things to occupy my time so my body can recover from my will. #minduful #intended #recovery"
Earlier this month, Jeremy - who was hit by the 14,000-lb Pistenbully Snowcat as he tried to stop it from running into the path of his nephew Alexander Fries over the festive period - was seen getting electric stimulation therapy on his leg as part of his recovery.
In a video on his Instagram, vibrating attachments were seen stimulating on his right leg, which he said in writing across the clip was part ofan "electric stimulation workout" to build "muscle strength".
It is thought Jeremy's full recovery may take years, but in January, he vowed to "grow stronger" from the trauma, which left him needing two surgeries to insert pins around his leg.#It's said Jeremy has been "overwhelmed" by the support he's received since the accident.
A source previously explained to PEOPLE: "He is overwhelmed by the showing of love and support."
Despite being released from the hospital just weeks after sustaining his injuries, a friend of Jeremy's has alleged that his condition is "much worse than anyone knows" and "almost died" when he was struck by the vehicle as he attempted to help a stranded family member whose car had broken down.
The insider said: "It's much worse than anyone knows. Jeremy is very aware of the fact that he almost died out there. The right side of Jeremy's chest was crushed, and his upper torso had collapsed. He also had a bad head wound that was bleeding and a leg injury."