Tom Grennan has mastered the technique of 'transforming' pessimistic thoughts
Tom Grennan is taking his career "step by step" and not letting himself get overwhelmed by "negative" thoughts.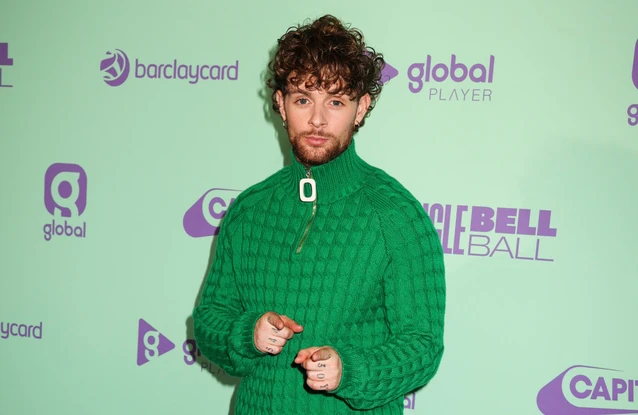 This video is no longer available.
Tom Grennan has learned the art of "flipping his thoughts" from a negative to a positive.
The 'Remind Me' hitmaker - who has been open about his struggles with his mental health - has therapy at least once a week as he finds it helpful to unload the thoughts he's having with a professional and he has been taught to look for the positives in everything.
Speaking on Fearne Cotton's 'Happy Place' podcast, he said: "I have used a thing called flipping. If I have a thought that comes into my head, I flip the thought.
"So if the thought says that I can't do this, or I am this person, I always say to myself, 'I can do that and I will do that.'
"I think it's like putting a negative to a positive.
And I learned that by doing therapy for sure. And every time that I have one of them negative thoughts that come in, I just flip it and I go, 'Actually I can do that.'
"The little voice in your head is the enemy that you can always beat if you put your mind to it properly."
The 28-year-old pop star does therapy "at least once, maybe twice a week," and admits when life gets hectic as a musician or he's eager to achieve something, he reminds himself to take everything "step by step"
He added: "I think it's important, for me anyway, just to be able to speak about things, whatever it might be.
"For the past couple of months with how life has been, It's been hectic, and I've had to find an answer for why and why it's all happening.
"And also, just find myself a little bit. I can always see the end goal, but for me, therapy always just says, step by step. Don't run at it.
"I'm like a dog with a bone, I want it, want it, but just take my time, step by step. And that's why I do it and why it helps."
Although the 'Lionheart' singer likes being the "underdog", he hopes his career will follow the trajectories of Robbie Williams, Sir Elton John and Coldplay.
He recently told The Sun newspaper: "People will say to me. 'Oh, you're doing all right at the moment'.
"And I'm like, hold on a minute. Fair enough. But I'm not just doing all right. I'm doing f***ing really well.
"And I'm not saying this in a way to feel sorry for me, because I enjoy being the underdog.
"I want this career to be a long one like Robbie Williams or Elton John. I don't want to be here today and when I'm older, telling people I had that back in the day. I want to be like Coldplay."