Salma Hayek always celebrates a 'fake' Christmas
Salma Hayek reveals her family always need to celebrate a "fake" Christmas to balance her and her husband's cultures.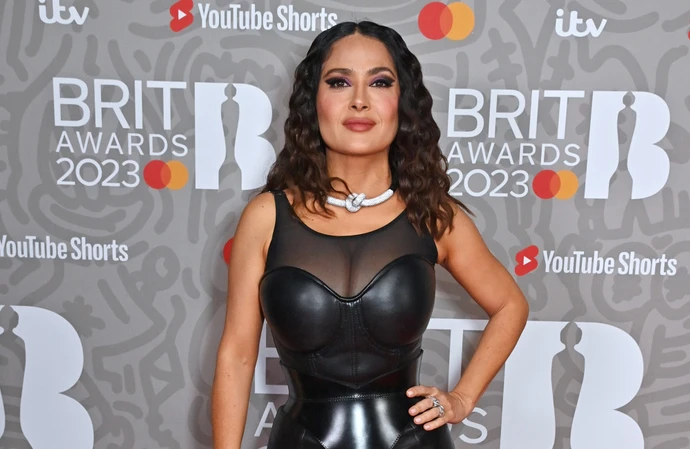 Salma Hayek always has to have a "fake" Christmas.
The 57-year-old star has revealed she and her husband Francois-Henri Pinault - with whom she has 16-year-old daughter Valentina and his son Augie with Linda Evangelista - have to celebrate a "double Christmas" over the festive season.
She told Entertainment Tonight: "We have to fake one of the days because we have Christmas, Mexican style, with my family, and then we have French style with his family."
Salma has produced new festive film 'El Sabor de la Navidad' - which translates to 'The Flavour of Christmas' - which features three separate stories showing families and friends trying to balance tradition and progression along with the idea of acceptance as they try to honour a love for Mexican food.
Reflecting on her hopes for the season, she added: "What a better time than at Christmastime and a Christmas movie to talk about acceptance?
"Christmastime is also a great opportunity for us to look at ourselves, build the courage to say 'I love you' to the people we have a hard time saying it to.
"To reunite with family and celebrate the bonds that already exist with the loved ones, and also to celebrate the new possibilities of new bonds."
Meanwhile, Evangelista previously revealed her son Augie spends the holidays with Pinault, while Salma once leaped into action when she was "sick at Thanksgiving".
She recalled to Vogue magazine: "Salma got on the plane with her daughter, came here, and made Thanksgiving dinner. She asked what I wanted - it was a very eclectic wish list.
"I wanted her Mexican chicken with truffled potatoes. And she spent the day in the kitchen and cooked it herself. No help...
"The kids helped her at the end. She made a feast - a beautiful, beautiful meal. I had told her that I wasn't going to have Thanksgiving; I wasn't feeling well.
"And she said, 'Oh yes you are.: I am coming.' And poof, she was here."