Suki Waterhouse reveals baby bump in selfie after pregnancy announcement
Model, singer and actress Suki Waterhouse has revealed her growing baby bump after confirming her pregnancy with boyfriend Robert Pattinson.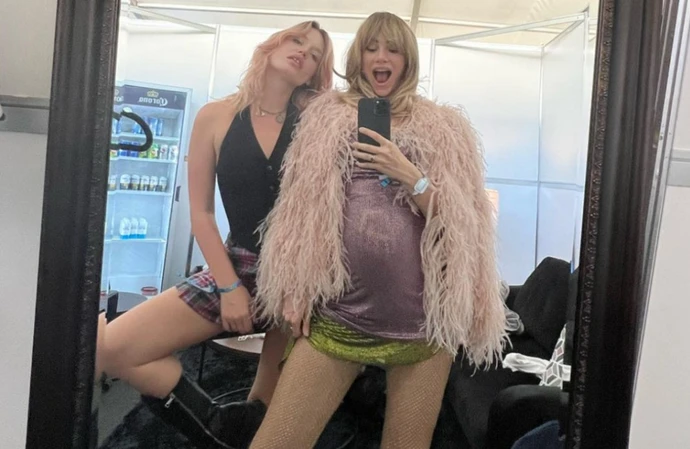 Suki Waterhouse has revealed her growing baby bump after confirming her pregnancy.
The 31-year-old singer - who revealed on Sunday (19.11.23) that she's expecting her first child with boyfriend Robert Pattinson - has now shown off her changing body in a beaming selfie.
She posed with friend and model Georgia May Jagger for a new snap with her stomach on display after having a great time at a music festival in Mexico.
Alongside the photo - and a series of other pictures from her weekend including one of her on stage - she wrote: "Thank you for such a beautiful time in mexico!"
The model, actress and singer - who has been in a relationship with movie star Robert since 2018 - announced the news during her performance at the Corona Capital Festival in Mexico City over the weekend by opening her coat and flashing her baby bump the audience.
Suki pointed to her bump as she told the crowd: "I'm extra sparkly today because I thought it might distract you from something else that's going on ... I'm not sure if it's working."
The former catwalk star recently opened up about the couple's relationship admitting she's shocked that she's been so happy for the last five years.
She told the Sunday Times newspaper: "I had two days off the other day, and it was like, no question I'm going back to see him. Then he'll come out for a couple of days. I'm shocked that I'm so happy with someone for nearly five years.
"I'm always incredibly excited when I see his name pop up [on my phone] or even a text, and I think he feels the same about me. We've always got so much to say, and I find him hilarious."