'She will always be in our hearts': Joe Biden, Michelle Obama and Donald Trump honour Rosalynn Carter
Joe Biden, Michelle Obama and Donald Trump pay tribute to late former First Lady Rosalynn Carter, who "inspired a nation and a world".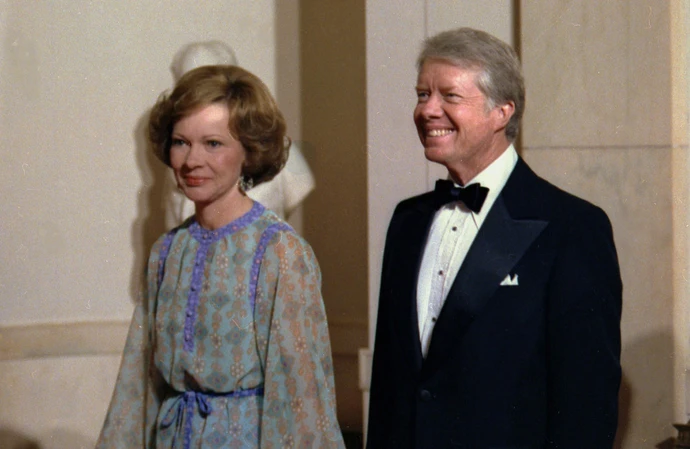 President Joe Biden has led tributes to the late Rosalynn Carter.
The former First Lady - who is the wife of 99-year-old 39th US president Jimmy Carter - passed away on Sunday (19.11.23), months after she was diagnosed with dementia and a host of political figures have reflected on her legacy while sending condolences to her family in the wake of her death.
The current US leader and his wife, Dr. Jill Biden, thanked Rosalynn for "inspiring a nation and the world".
They said in a statement: "She was a champion for equal rights and opportunities for women and girls; an advocate for mental health and wellness for every person; and a supporter of the often unseen and uncompensated caregivers of our children, aging loved ones, and people with disabilities.
"Time and time again, during the more than four decades of our friendship — through rigors of campaigns, through the darkness of deep and profound loss — we always felt the hope, warmth, and optimism of Rosalynn Carter. She will always be in our hearts."
Fellow former First Lady Michelle Obama took to X, formerly Twitter, praised Rosalynn for always using her platform in "profoundly meaningful" ways in a tribute on behalf of herself and her husband,44th president Barack Obama.
She wrote: "You learn very quickly that there is no handbook or rules to being First Lady. Technically, it's not even an official position. And while there are spoken and unspoken expectations that provide some structure, the role is largely shaped by the passions and aspirations of the person holding it. First Lady Rosalynn Carter understood that well.
"Guided by her abiding faith and her commitment to service, Mrs. Carter used her platform in profoundly meaningful ways. Her groundbreaking work to combat the stigma faced by those struggling with their mental health brought light to so many suffering in silence.
"Today, Barack and I join the world in celebrating the remarkable legacy of a First Lady, philanthropist, and advocate who dedicated her life to lifting up others. Her life is a reminder that no matter who we are, our legacies are best measured not in awards or accolades, but in the lives we touch."
And Donald Trump - who was in office from 2017 to 2021 - also offered his prayers and support to the Carter family on the social media platform Truth Social.
He wrote: "Melania and I join all Americans in mourning the loss of Rosalynn Carter. She was a devoted First Lady, a great humanitarian, a champion for mental health, and a beloved wife to her husband for 77 years, President Carter.
"Our prayers are with the former president, the Carter family, and the entire community of Plains, Georgia, that she loved so much!"