Gwyneth Paltrow quit acting after daughter Apple was born
Gwyneth Paltrow decided to step away from acting after her daughter Apple was born because she didn't want to be away from her family for 'months on end'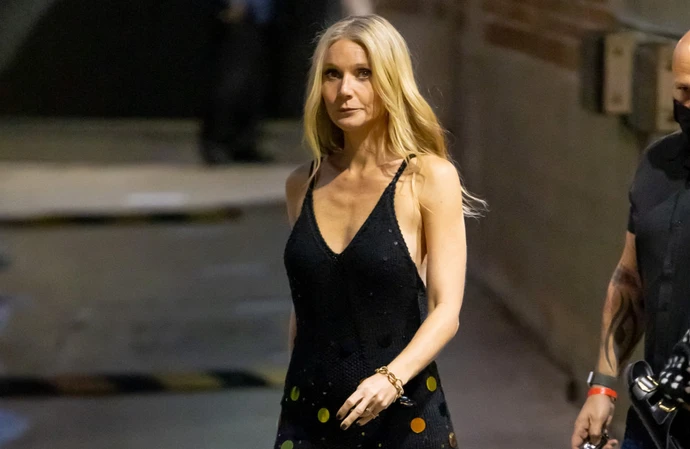 Gwyneth Paltrow quit acting after her daughter Apple was born because she didn't want to be away for "months on end".
The 'Iron Man' star has opened up about her decision to step away from the movie business almost 20 years ago, admitting the last time she took on a starring role in a film was while she was pregnant with her first child and she chose to walk away from her career for the sake of her family.
She told PEOPLE: "Well, it's kind of ironic because I really stepped away from acting when Apple was born. The last time I was in every scene of a movie was when I was pregnant with her."
"When I had her, it just, everything felt redefined for me, and I thought, 'I'm not sure that I want to do this so much as a career. I definitely don't want to ... I'm not going to go away for months on end."
Gwyneth is mum to Apple, 19, and son Moses, 17, with her ex-husband Chris Martin as well as being step-mum to her husband Brad Falchuk's two kids - son Brody, 17, and daughter Isabella, 19.
She now runs her successful wellness brand Goop and has made a handful of movie appearances over the years - including in several of the Marvel 'Avengers' films .
Gwyneth's daughter Apple recently started college at Vanderbilt University in Nashville, Tennessee and the actress recently opened up about their relationship.
She told Bustle: "It's so fun to have a daughter that age, especially because she's into clothes and skin and all that kind of stuff. She's more girly than I am. She's really good at doing make-up and loves to do it ... It's great because she's plugged into the cool stuff, and not the rubbish-y, depressing part of our culture ... She's such an eminently nice person, and her values are in the right place."