'My intention was always to play the role with as much truth as I could muster...' Elizabeth Debicki discusses approach to Diana in The Crown
Elizabeth Debicki says it's "probably a good thing" she had no idea Prince Harry watches 'The Crown'.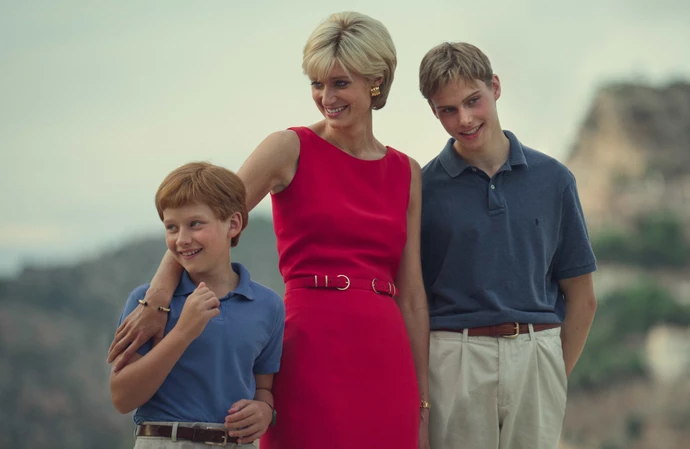 Elizabeth Debicki is glad she didn't know Prince Harry watched 'The Crown' before filming his late mother Princess Diana's final days.
The 33-year-old actress plays the late royal in season six of the hit Netflix drama, including the harrowing moments leading up to her tragic passing following a car crash in Paris in 1997 aged 36, however, she says even if she knew her youngest son, the Duke of Sussex, 39, was a viewer, it wouldn't have changed her portrayal because she's been as "true" as she can be.
She told Australia's WHO magazine: "I think it is probably good that I didn't know that for sure beforehand, but I don't know if it would have really changed anything if I had.
"Going into this, my intention was always to play the role with as much truth as I could muster and as much of myself as I could put into it. That is what I have done."
The 'Tenet' star hopes viewers walk away seeing Diana from a different perspective.
She explained: "I hope they learn that, despite how difficult things were for her, that she never lost the strength and courage to continue.
It's unfathomable to me that someone so broken down by so many things can still possess the generosity of spirit to reach out to people and give them the thing they are not getting from anywhere else.
Diana was a woman capable of giving people so much love. She was able to truly see people - but the tragedy was that nobody really ever saw her for who she was."
Elizabeth has admitted the pressure and "immense responsibility" of portraying Diana's final days "woke us up in the night".
Asked how seriously they approached the subject matter, she told 'Entertainment Tonight': "An immense, immense responsibility.
"It's difficult to describe, it was something that we thought about, that we carried with us, that woke us up in the night."
She continued: "We tried our very best to do [the story] properly."