Prince William admits he has no idea how much cash he has in the bank
After he was quizzed about his finances by a precocious youngster, the Prince of Wales admitted he has no idea about his account balance.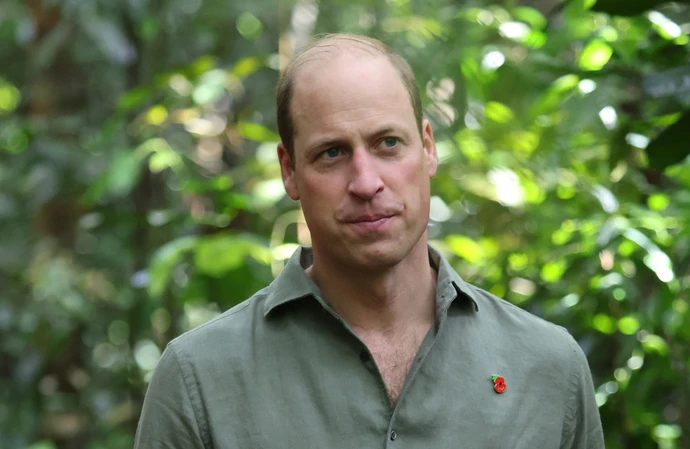 The Prince of Wales is clueless about how much cash he has in the bank.
Prince William, 41, has an estimated net worth of around £100 million, but he said he "doesn't know" his balance after an 11-year-old boy quizzed the royal about his riches while he was on a visit to Moss Side in Manchester to learn about a project tackling youth violence.
William was faced with the question from school pupil Amir Hassan, who made the royal laugh when he asked: "How much do you have in your bank account?"
The schoolboy said after the event the future king had replied that he "didn't know".
William was also asked whether he wanted to join an art project that saw kids cutting out hairstyles they thought were empowering.
The balding royal joked about it: "I'm literally the last person you should ask. My hair is disappearing."
William was with Manchester mayor Andy Burnham, 53, on his visit, and announced a £100,000 scheme, designed to boost the work of the Manchester Peace Together Alliance, and which has been jointly funded by the Royal Foundation and the Labour politician's office.
William also joined in a game of pool, with kids groaning when he twice failed to pot a yellow ball.
The £100,000 of funding will be used to create an employment, skills and training programme for young people at risk of violence and is a first for the community-led initiative which is combating the underlying causes of youth violence with targeted mentoring and activities.
William's exact net worth is notoriously difficult to nail down, but his great-grandmother the Queen Mother, put the bulk of her estimated $89 million fortune in a trust fund for him and his younger brother Prince Harry, 39.
The BBC reported: "Princes William and Harry will reportedly share about £14 million from the estate of their late great grandmother."
After Queen Elizabeth died in 2022 William also received a hefty inheritance as well as a string of new titles that expanded his property portfolio in addition to his title as the Duke of Cambridge and Rothesay.
Among his inheritances was the Duchy of Cornwall – around 130,000 acres in southwest England worth approximately $1.2 billion in 2022.