Another Diddy Bombshell! Sean Combs 'blew up Kid Cudi's car in jealous rage over his ex Cassie!'
In a literal bombshell allegation included in the astonishing abuse lawsuit filed by his ex-lover Cassie, music mogul Sean 'Diddy' Combs is being accused of blowing up fellow performer Kid Cudi's car in his driveway after suspecting he was wooing his then-girlfriend.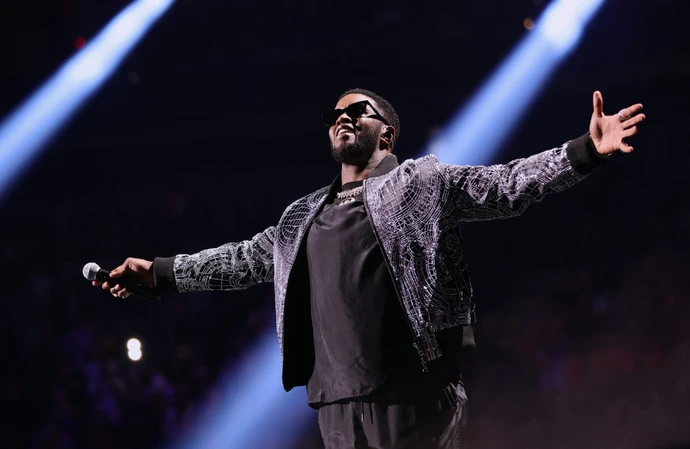 Sean 'Diddy' Combs has been accused of blowing up Kid Cudi's car in the rapper's driveway.
The 54-year-old music mogul is at the centre of astonishing claims made in a bombshell lawsuit by his 37-year-old former girlfriend Cassie – born Casandra Ventura – that he trapped her in a drug and alcohol-fuelled relationship and allegedly physically and sexually abused her for years.
It's now emerged her shock filing, submitted on Thursday (16.11.23) in New York, also contains the allegation Diddy targeted rapper Kid, 39, after he apparently discovered the performer – real name Scott Ramon Seguro Mescudi – was wooing Cassie.
The court documents state Diddy grew so "enraged" about her suspected new romance he warned her around the time of Paris Fashion Week in 2012 he would "blow up" Kid's car.
They added: "Around that time, Kid Cudi's car exploded in his driveway."
A spokesperson for Kid has told The New York Times Cassie's claims regarding the incident are "all true".
But Diddy's attorney Benjamin Brafman, 75, told Page Six: "Mr Combs vehemently denies these offensive and outrageous allegations."
He added: "For the past 6 months, Mr Combs has been subjected to Ms Ventura's persistent demand of $30 million, under the threat of writing a damaging book about their relationship, which was unequivocally rejected as blatant blackmail.
"Despite withdrawing her initial threat, Ms Ventura has now resorted to filing a lawsuit riddled with baseless and outrageous lies, aiming to tarnish Mr. Combs's reputation and seeking a payday."
Cassie is accusing dad-of-seven Diddy of perpetuating sex trafficking by allegedly forcing her to perform sexual services on him as well as male sex workers while he filmed the acts.
She also claims he would repeatedly physically assault her in front of his staff and employees, who she said would sit quietly as they were consumed by fear of losing their jobs if they spoke out against the rapper.
Cassie also alleges that when she battled to leave the allegedly abusive relationship with Diddy she would be sucked back in by his entourage.
Her filing states: "Over the years that Mr Combs abused Ms Ventura physically and sexually, she again and again tried to escape his tight hold over her life.
"Every time she hid, Mr Combs's vast network of corporations and affiliated entities found her, and those who worked for Mr. Combs's companies implored her to return to him."
Cassie told Page Six about her allegations: "After years in silence and darkness. I am finally ready to tell my story, and to speak up on behalf of myself and for the benefit of other women who face violence and abuse in their relationships."