Meghan, Duchess of Sussex 'excited' about future Netflix projects
Meghan, Duchess of Sussex, has teased she and Prince Harryhave a number of "exciting" projects in the pipeline for Netflix.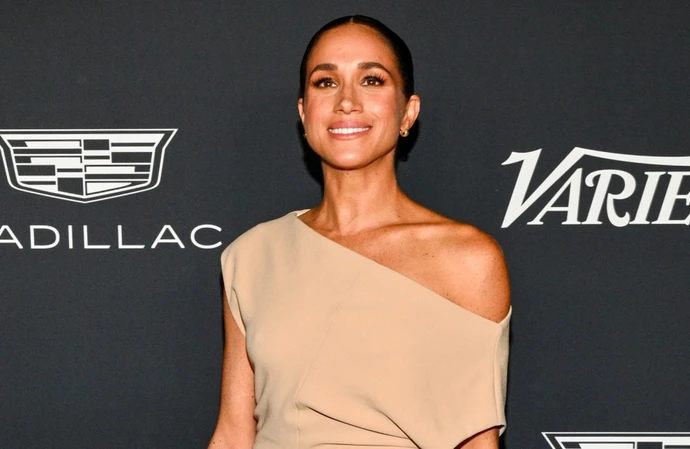 Meghan, Duchess of Sussex has teased a number of "exciting" projects for Netflix.
The 42-year-old royal and her husband Prince Harry have a deal with Netflix and so far, their company Archewell Productions have released their own documentary 'Harry and Meghan', the 'Heart of Invictus' documentary and the profile series 'Live to Lead', but the former actress has revealed they have more shows on the way, which they hope will spark an emotional response from views.
Speaking to Variety at their Power of Woman gala in Los Angeles on Thursday (16.11.23), she said: "Things that make people feel– I was going say 'good,' but it's more than that, things that make people feel something, right? And feel a sense of community.
"But we have so many exciting things on the slate. I can't wait until we can announce them, but I'm just really proud of what we're creating.
"My husband is loving it, too. It's really fun."
Meghan first became a household name playing paralegal Rachel Zane in 'Suits' before stepping away from acting when she got engaged to Harry in 2018, but she thinks it is "wild" the drama - which came to an end in 2019 - has now hit 45 billion minutes streamed on Netflix and Peacock combined.
She exclaimed: "Isn't that wild?"
The duchess - who has children Prince Archie, four, and two-year-old Princess Lilibet with Harry - had "no idea" what has sparked renewed interest in the show but she thinks it has "everlasting" appeal.
She said: "It was great to work on, such a great cast and crew. We had a really fun time. I was on it for seven seasons, so quite a bit. But it's hard to find a show you can binge-watch that many episodes of these days, so that could have something to do with it. But good shows are everlasting."