Netflix cancels Agent Elvis after just one series
Netflix has cancelled 'Agent Elvis', its animated show depicting Elvis Presley as a super spy - after one season.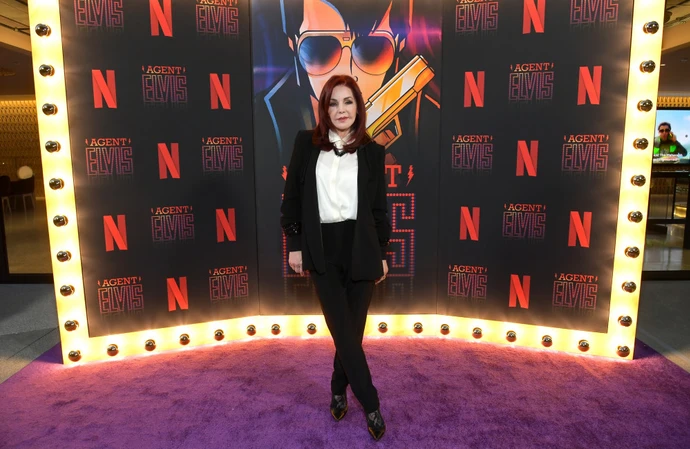 Netflix has cancelled 'Agent Elvis' after one season.
The streaming platform has scrapped a number of popular shows, including the animated series which reimagined Elvis Presley as a secret spy voiced by Matthew McConaughey, which Priscilla Presley starred as herself.
After seven months of writers and actors strikes in Hollywood, Netflix has scrapped 'Agent Elvis' along with other animated series 'Captain Fall' and 'Farzar'.
Also on the chopping block were 'Glamorous' and fantasy epic 'Shadow and Bone', with the latter having aired for two seasons with a spin-off in the works.
Meanwhile, Priscilla - who was married to the King of Rock and Roll from 1967 to 1973 - previously said Elvis would have loved voicing a federal agent in the show.
She told the Hollywood Reporter: "[It would have been] a dream come true for Elvis because this is really what he wanted to do.
"He wanted to be a federal agent, and for me, I've always wanted to give Elvis what he wanted and never really quite made it."
Netflix had described the show as "offbeat", "violent" and "raunchy".
The synopsis teased: "In the series, Elvis Presley trades in his white jumpsuit for a jet pack when he is covertly inducted into a secret government spy program to help battle the dark forces that threaten the country he loves -- all while holding down his day job as the King Of Rock And Roll."
Priscilla - who co-created the show with John Eddie - tweeted when the first trailer dropped: "So excited for Agent Elvis to come out on March 17th on @netflix and so proud to be a part of this amazing cast!"
As well as Priscilla and Matthew, the show also featured the voices of Don Cheadle, Kaitlin Olson, Johnny Knoxville, Niecy Nash and Tom Kenny.