Gwyneth Paltrow's one dollar ski trial is now a musical comedy
Gwyneth Paltrow's $1 ski trial earlier in the year has already been transformed into a festive musical comedy.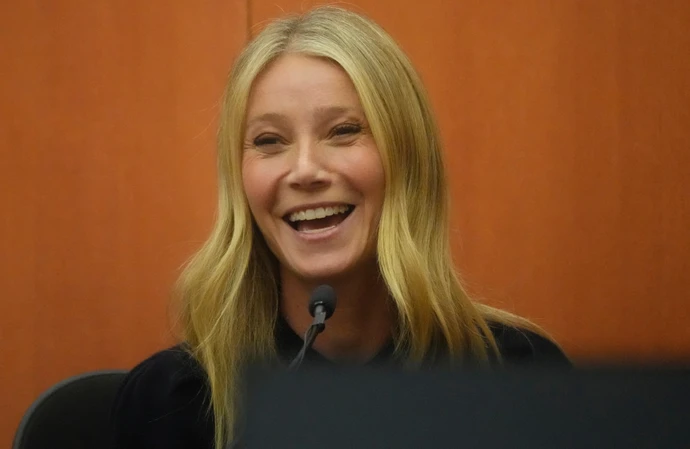 Gwyneth Paltrow's $1 ski trial has become a musical comedy.
Earlier this year, the 50-year-old star was sued by retired optometrist Terry Sanderson as he alleged that she crashed into him at the Deer Valley Resort in Utah back in February 2016, and she was awarded a symbolic sum at the end of the trial as jurors ruled that Sanderson was totally to blame for the collision.
Now, 'Gwyneth Goes Skiing' is heading to London's Pleasance Theatre from December 13 to 23 as male Swedish actor Linus Karp taking on the lead role in the Awkward Productions show.
The synopsis reads: "She's the Goop-founding, Door-Sliding, Shakespeare-In-Loving, consciously-uncoupling Hollywood superstar...
"He's a retired Optometrist from Utah. In 2016, they went skiing. On the slopes of Deer Valley, their worlds collided, and so did they — literally. Ouch...
"Seven years later in 2023, they went to court. Double ouch. This is their story. Kind of. Not really. But also, it's at Christmas."
Linus has previously portrayed Princess Diana on stage, and he'll be joined in the cast by Joseph Martin as Sanderson.
Meanwhile, original music for the show comes from RuPaul's Drag Race's Leland.
After the legal win, Gwyneth's attorney Stephen Owens said: "We're pleased with the outcome and appreciate the judge and jury's consideration.
"Gwyneth has a history of standing up for what's right and this situation is no different. She will continue to stand up for what's right."
In a statement via her representatives, the Goop founder added: "I felt that acquiescing to a false claim compromised my integrity...
"I am pleased with the outcome and I appreciate all of the hard work of Judge Holmberg and the jury, and thank them for their thoughtfulness in handling this case."
She recently admitted it was "weird" to win the trial, but she felt like it was the "right thing" to do.
She told People: "I found myself in that situation and it was really important to me to go there and try to do the right thing."