Donna Kelce says Taylor Swift and Travis are 'making their own story'
Travis Kelce's mother Donna says her son and pop superstar Taylor Swift are "making their own story".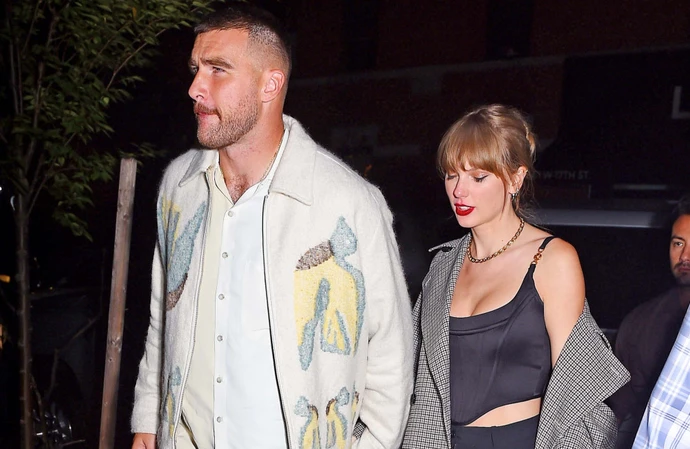 Donna Kelce says her son and Taylor Swift are "making their own story".
The 33-year-old singer has been dating NFL star Travis Kelce, 34, since September and his 71-year-old mum insisted she doesn't "even have to say anything" when it comes to their blossoming romance.
She told Extra: "I'll tell you, it's just... they're making their own story, and I don't even have to say anything, they're just doing it all themselves."
Donna recently managed to slip into a cinema to see Taylor's new 'Eras Tour' concert film in person, and after the screening she was recognised by a Swiftie who asked for a selfie.
She praised the "amazing" movie and revealed she got herself in a "pre-reserved" seat.
She added: "I thought, 'This'll be a good bet... I'll go here and nobody'll know I'm here,' but, you know, I just wanted to see what the whole concert looked like 'cause I have not been."
With Thanksgiving coming up, she admitted there are no real plans for the holidays with her sons Travis and Jason busy with football.
She said: "They're playing football. No, no, no, no. They're practicing. They're playing games on Sunday.
"I have always for the past, oh, 20 years gone to where they are, even in college.
"It was like, wherever they were, they were playing football… We were usually at either restaurants or at somebody's house or something like that. I was never home. I'm never home on Thanksgiving."
Donna recently admitted that her own sudden fame has come as a shock but she enjoys being recognised when she is out and about.
She told People: "It's been a ride. That's for sure. It's a little different.
"Sometimes I feel I'm on some kind of a different planet. I'm like, 'What has my life become?'
"It's been a ride, that's for sure It's fun being recognised. It is. Most everyone is pretty respectful and very positive."