Tyler Perry recalls feeling like Meghan, Duchess of Sussex's therapist
Tyler Perry says his conversations with the Duchess of Sussex quickly turned into therapy sessions.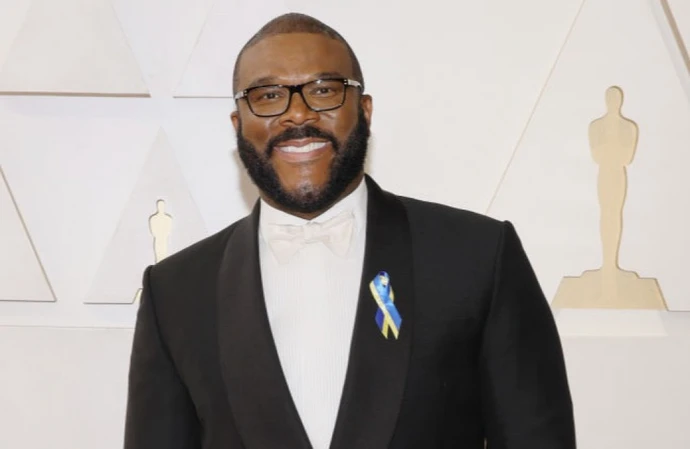 Tyler Perry says he became Meghan, Duchess of Sussex's therapist.
The 54-year-old actor and filmmaker offered the former 'Suits' star and husband Prince Harry a "safe place" from paparazzi by secretly moving them into his Beverly Hills mansion when they first moved to the US after stepping back from royal duties in 2020, and Tyler says his conversations with Meghan, 42, quickly turned into therapy sessions.
He told Kelly Ripa on the 'Let's Talk Off Camera' podcast: "I sent them a note … and just said, 'If you ever need anything, I'm here,' and she called months later and just talked to me like I was a therapist you talk to and we just had a great conversation.
"It is very important for people in this business to have a safe place to land, to have a place where they can trust and talk freely and get advice that's not going to be biased or from somebody who wants something from them."
Harry and Meghan, who only had their son, Archie, now four, when they lived at the sprawling 22-acre estate lived there happily for a while until the paparazzi found them.
They then went on to purchase a mansion of their own in Montecito.
The 'Madea' creator continued: "They hid out at my house for a long time. It was so great.
"Every day. Every day that they were there, I looked to see if anything was happening online. Nothing. They don't even know, so weeks and weeks they were there.
"They were so happy. It was such a beautiful moment."
After the birth of their daughter Lilibet, two, the couple made Tyler her godfather.
He gushed over the young royal: "Oh, she's so beautiful. She's just so beautiful."
Tyler added: "They make beautiful babies — that's all I'll say. They make some beautiful kids. Archie and Lili are beautiful."
The 'Jazzman's Blues' filmmaker previously said he believes the couple were "abused" by the royal institution.
Speaking on Netflix's 'Harry and Meghan', he said: "This woman was abused. And so was he.
"To use the institution to try and do all the things that a batterer would do — like, 'Here's what we're gonna do: We're gonna cut off the money, we're gonna not leave you security, we're gonna do all those things to make you comply and come back.'
"And for the both of them to have the wherewithal to say, 'I don't give a damn if it's the palace. I'm out of here.' I applauded that."