Kris Jenner fears Kim Kardashian will 'burn out' after she forgets part of her day
Kim Kardashian's manic schedule led to her forgetting whole part of her day.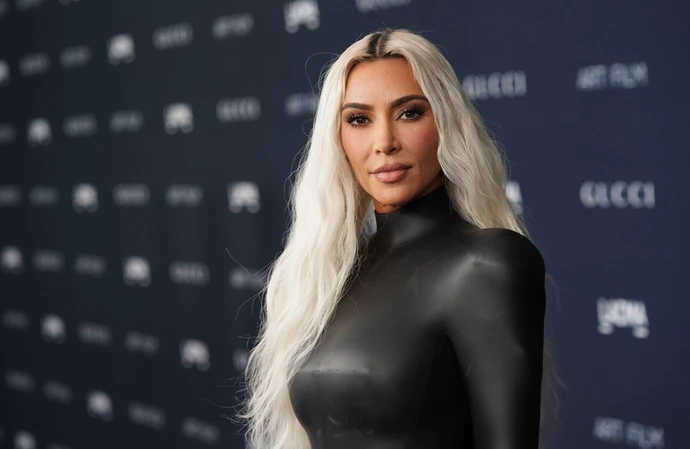 Kim Kardashian suffered from brain fog due to exhaustion.
The 43-year-old businesswoman has revealed she completely forgot a whole part of her day where she met fans and told them all about her brand SKIMS' secret plans because she was suffering from the signs of burnout.
On this week's episode of 'The Kardashians', she has rehearsals for her role in 'American Horror Story', a Time magazine cover shoot, a Met Gala dress fitting, a SKIMS business meeting, a fashion gala, an appearance on the 'Today' show, and watched her brother-in-law Travis Barker's Blink-182 show.
However, there is one part of her day she completely forgot, greeting fans at the Tiffany's store and sharing where she was on social media.
She said whilst showing the footage: "I had no idea that I stopped at the Tiffany's store and was posting all about it.
"Did I really go? It felt like a dream. This whole morning has been a complete, foggy dream."
Momage Kris Jenner is concerned about her daughter burning out and quizzes her over her schedule.
Kim admits doing 'American Horror Story' "put me over the edge".
The mother-of-four - who has North, 10, Chicago, five, Saint, seven, and four-year-old Psalm with ex-husband Kanye West, 46 - goes on to explain that she finds it hard to say "no" to business offers because the one time she did turn something down the person never spoke to her again.
Kris then shared her concerns that her daughter would "burn out" if she carried on like this.
Meanwhile, Kim has revealed her Christian faith has helped her through the toughest times in her life.
She told GQ's 28th annual Men of the Year issue - of which she is a cover star - that: "I'm probably more religious than most people guess.
"That's how I manage life. I look at everything as lessons. Things happen exactly the way that they are supposed to and take you exactly where you need to be. Even if it doesn't make sense at the time, it's leading you to a path."