Joel Madden and Nicole Richie have 'lots' of therapy
Joel Madden and Nicole Richie have "lots" of therapy sessions together.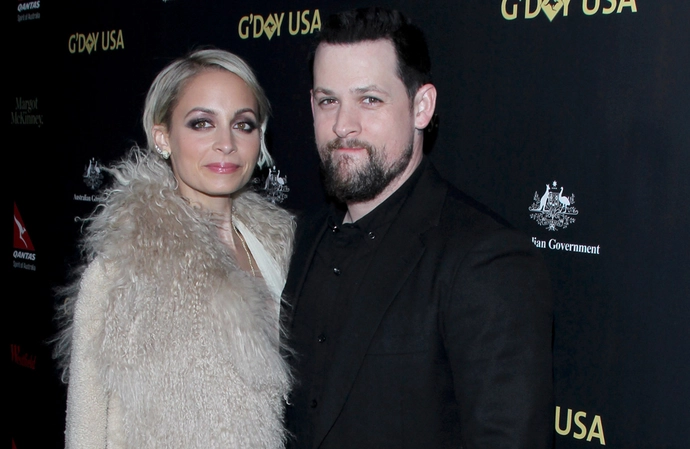 Joel Madden and Nicole Richie go to therapy together.
The Good Charlotte rocker admitted he and his wife - who have Harlow, 15, and 14-year-old Sparrow together - have put in "lots" of work to keep their 17-year relationship on track.
Appearing on 'The Drew Barrymore Show', the host complemented Joel and Nicole for "working on themselves".
She said: "I know each one of you together and individually. And you do the work."
Joel replied: "Lots of therapy. I don't think we pretend to be perfect either... I think we're all human."
The 44-year-old actor went on to heap praise on his "amazing" wife and credited her parents, singer Lionel Richie and his ex-wife Brenda Harvey-Richie, for instilling good values into the blonde beauty growing up.
He said: "The more you know her, the more you love her. It takes time to get to know her. But she's just classy. Lionel and Brenda did a good job, they raised her with a lot of integrity and a lot of class."
And Joel insisted it is "easy" to be a parent because his children are so "great".
He said: "We got lucky with our kids. They're easy.
"I always tell my kids, you make it so easy to be a dad. They're just good kids. They really are. They're great. And I think they're like their mom."
The 'Lifestyles of the Rich and Famous' rocker went on to praise Nicole, Drew, and her 'Charlie's Angels' co-star Cameron Diaz - who is married to Joel's twin brother, Benji Madden - for being "strong, powerful women".
He gushed: "I have a lot of respect for women who have had to work in a really tough industry.
"All of you just are are really strong, amazing, powerful women. And I think we're better men because we're around all of you."